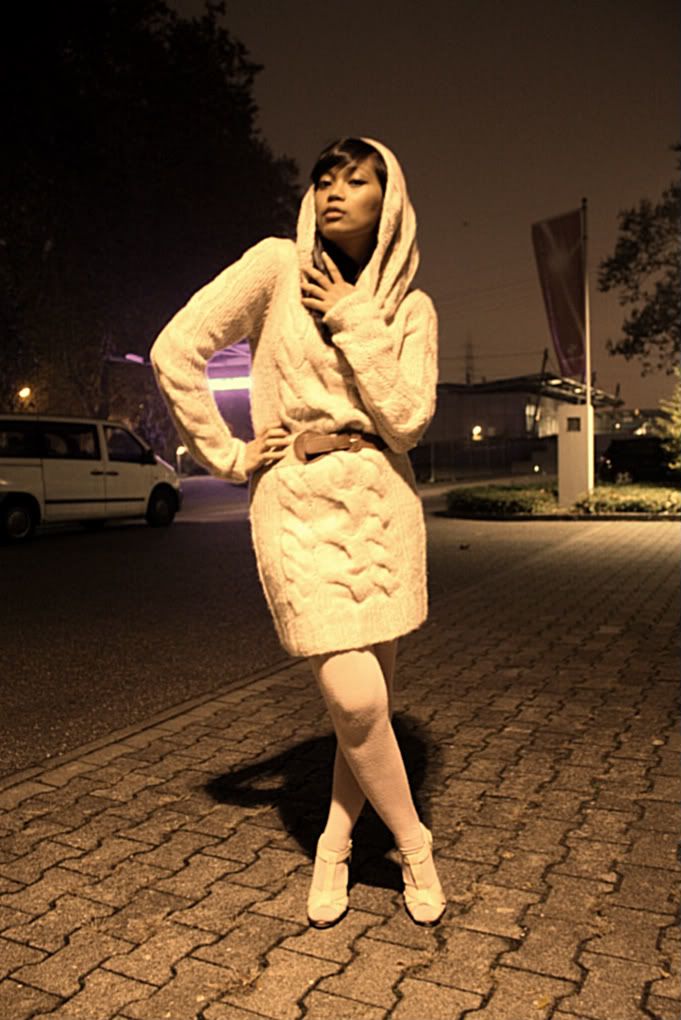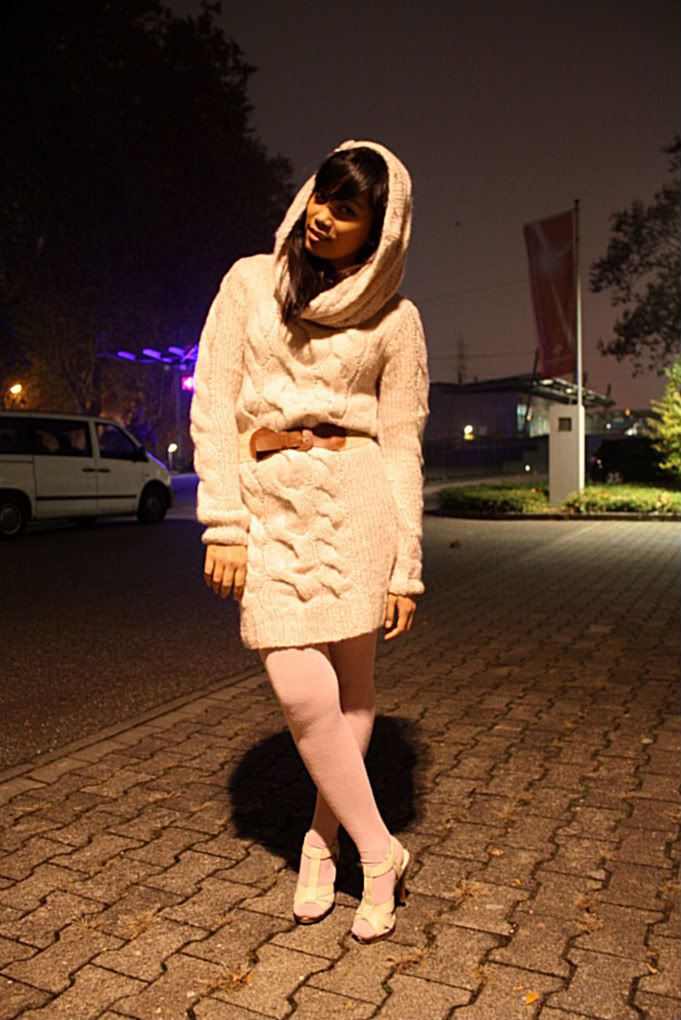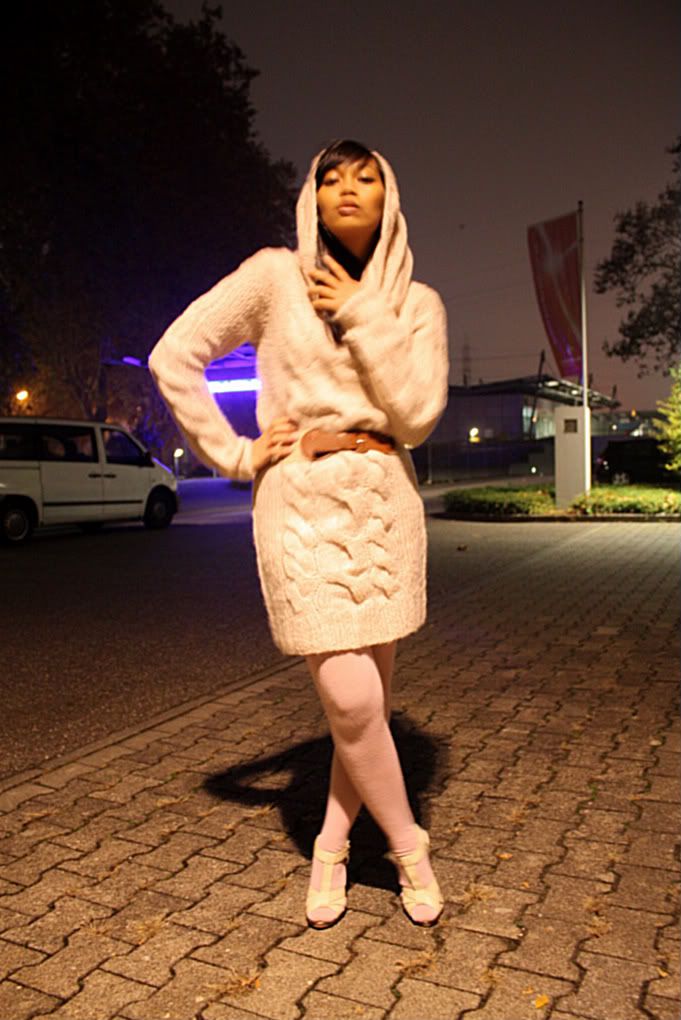 sweater dress, belt, tights and shoes: H&M
i think by now it is clear to you that 99% of my closet is from h&m. those who think that they should pay me for the advertisement, raise your hand. LOL

the weather is getting crazy by the minute. but i like it. another excuse to wear my chunky knits.
to think that i own almost all these things featured here, they REALLY should be paying me by now. hello swacket, hello sweater dress! double LOL (and those pink shoes on the first pic are on my way to me at long last!)

ANYWAY, i have a new found respect for grace coddington after watching the september issue, 1000 times. she's amazing. love her. nuff said. if you haven't seen the film yet, GO AND SEE IT ALREADY.