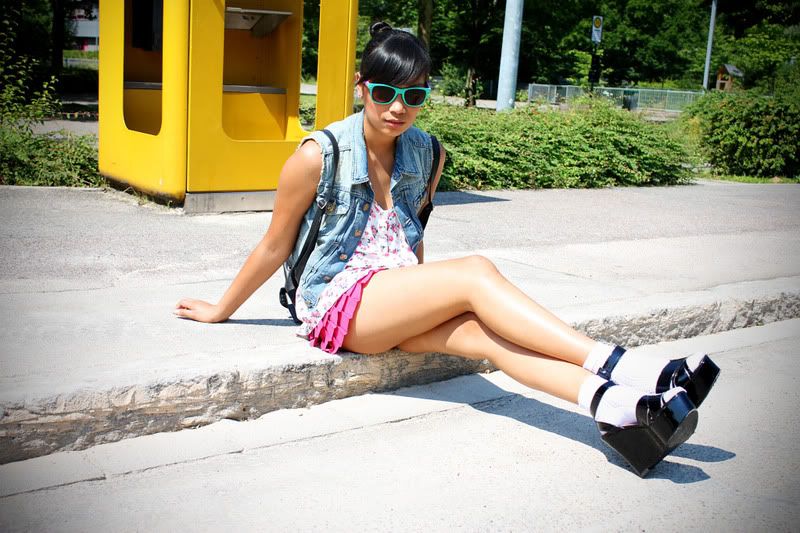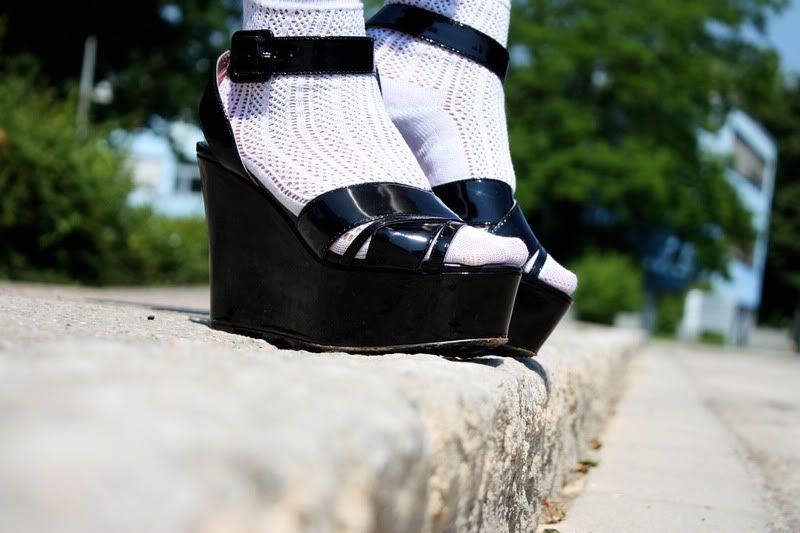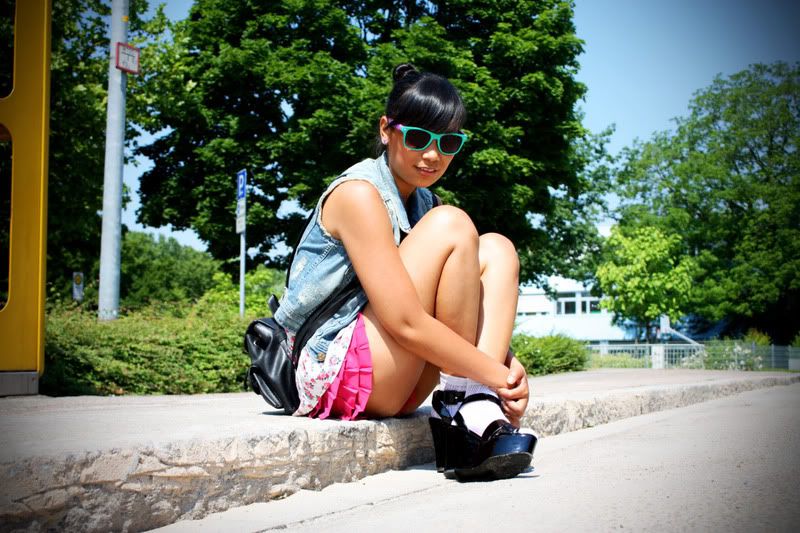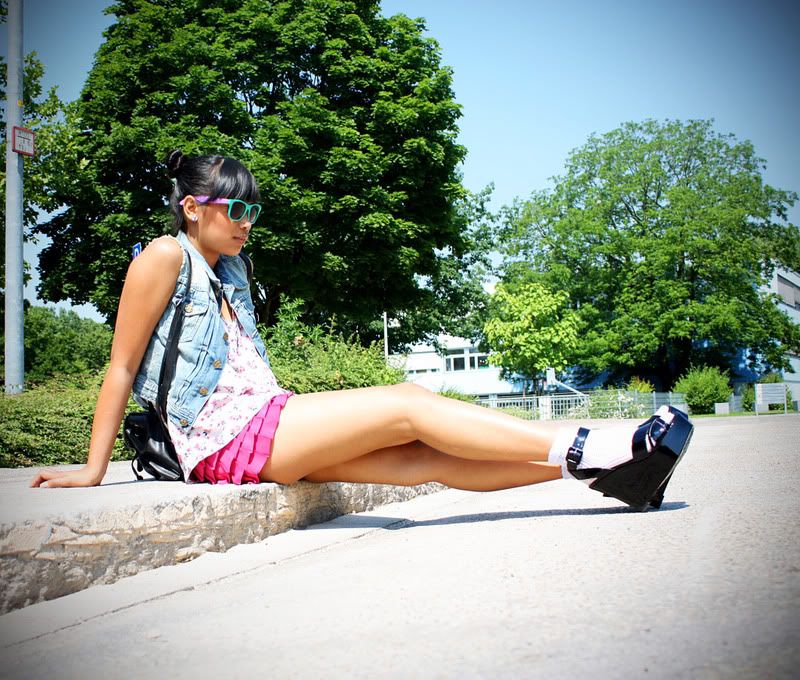 floral top, denim vest and ruffled socks: H&M * shorts: bought in the Philippines * platform sandals: Sonia Rykiel for H&M * leather backpack: thrifted * wayfarers: Kleiderkreisel
HEY GUYS! ;)
just a quick update for today!
miguel and i are going "swimming" today (yeah i can´t swim).
and you would think living in a country with a LOT of islands and beaches for 19 years is reason enough to learn how to swim, right?
see yah later!
xoxo
edit: rip my beloved sunnies. miguel found them in my bag and decided to break it. i love you baby boy!