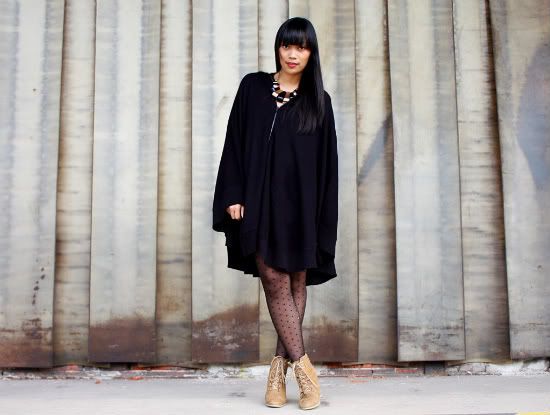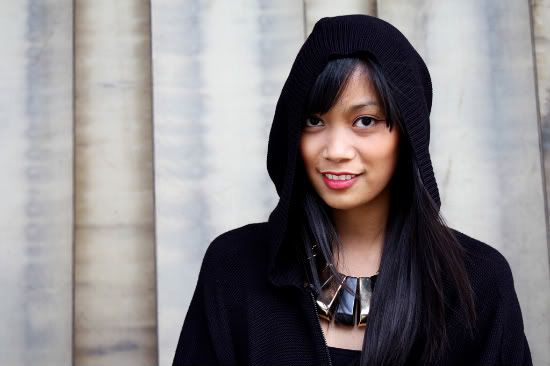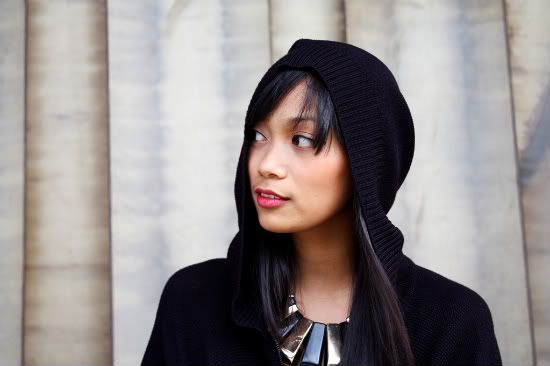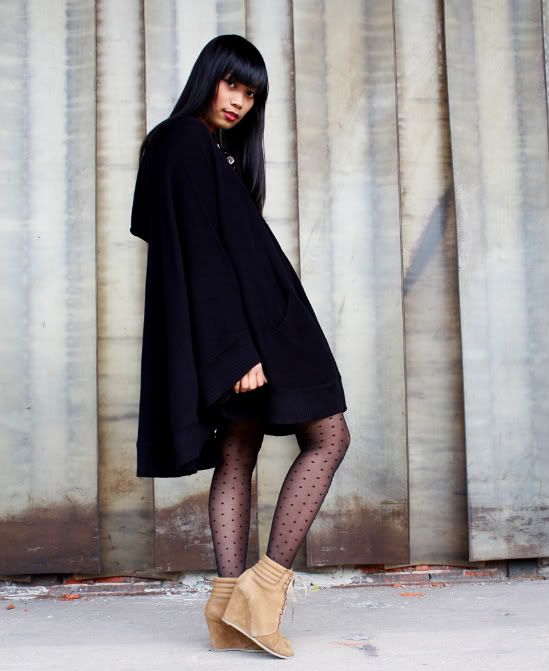 hooded knit cape: H&M Trend * dress (not seen), dotted tights and necklace: H&M * suede wedge booties: Zara
summer, what?
i went outside today and thought for a second there it was winter.
no complaints here as i wanted to take my knit cape out for a spin. I LOVE IT.
i want it in nude too.
anyway, germany lost and casino night was great!
i played roulette and won 10 euros! YAY!
how was your weekend?