outfit is all from zara.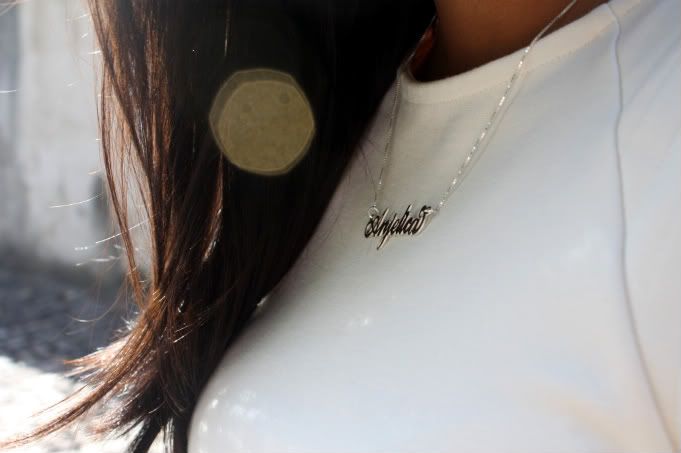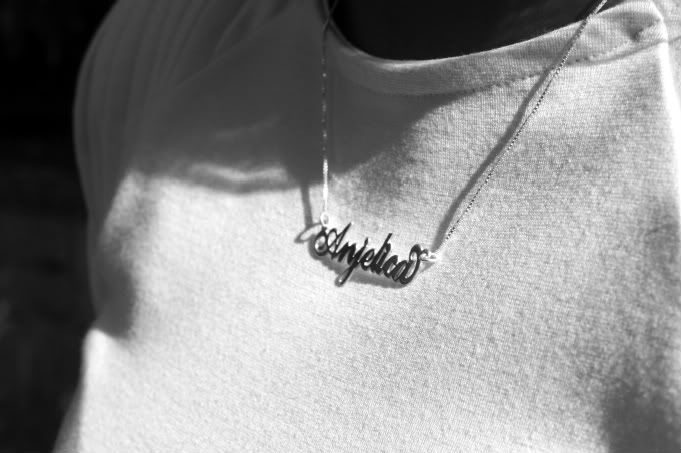 i am still working on that q&a post so keep your questions coming guys!
one question from reader severina was,
one thing that i've been wondering is your name? i always refer to u in ur blog name :P
my name is anjelica with a J. ;)
speaking of names, i am a HUGE carrie bradshaw fan.
and this must be one of my favorite episodes ever.
carrie and her necklace. inseparable.
i have been longing for a necklace like this since forever!
who doesn't want to feel like carrie once in a while? right?
mynamenecklace.com
or
meinenamenskette.com
(for my german readers!) offers a wide variety of name necklaces at very affordable prices. (wow, i sound like a commercial. LOL)
and they offer free WORLDWIDE shipping!
since they love me and my readers (cheers to that!), you can type JUNKIE101 at checkout and receive 8% discount!
free shipping + 8% discount = sounds like a deal to me.