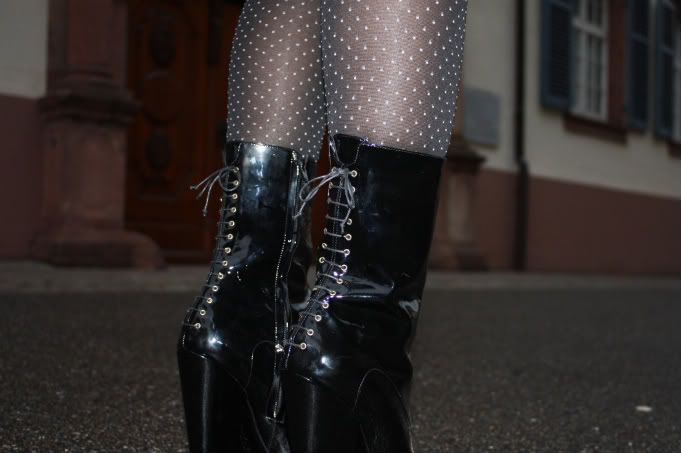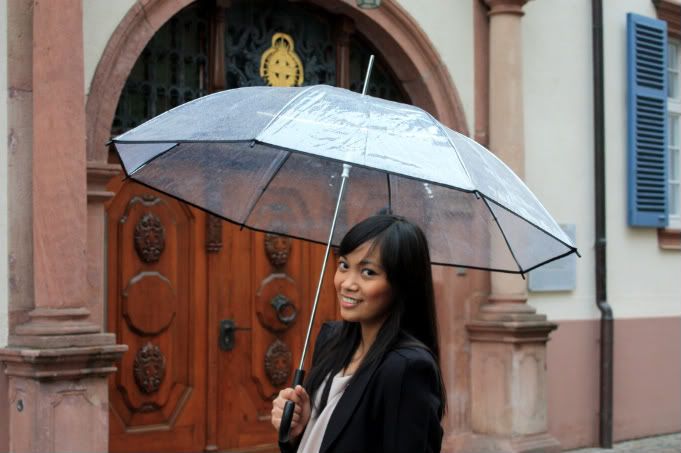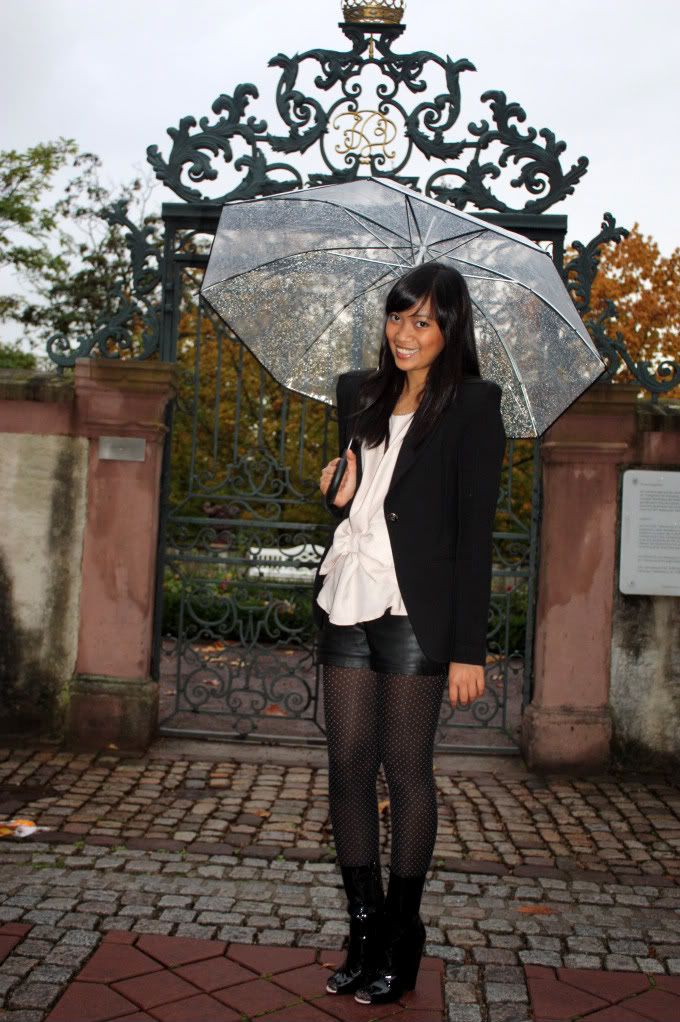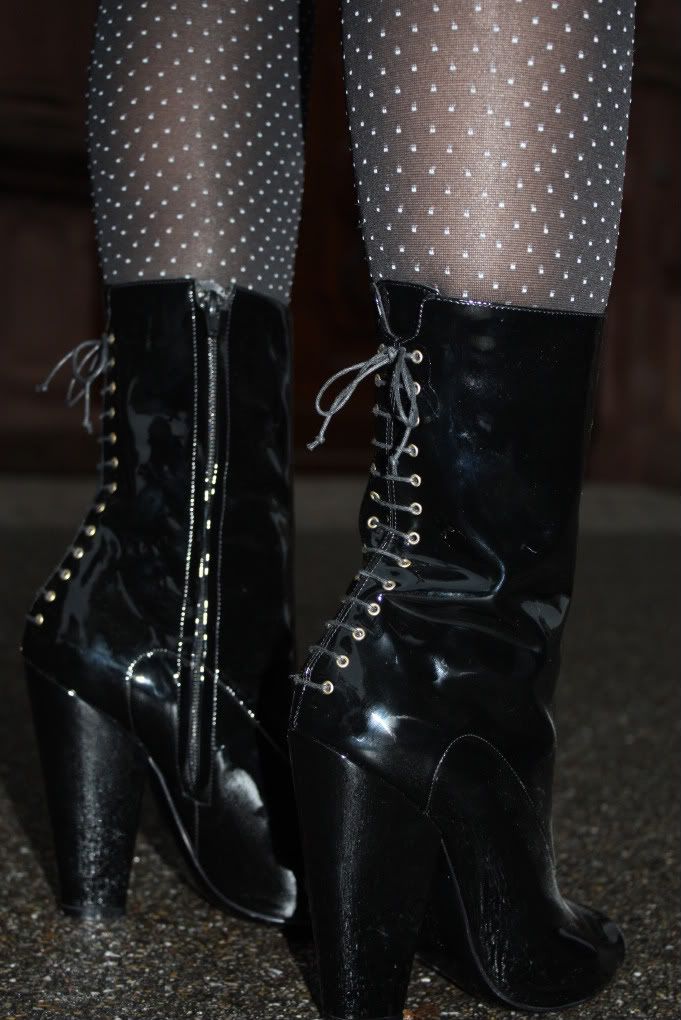 bow blouse and dotted tights: H&M * leather shorts: thrifted * blazer: zara * peep toe boots: givenchy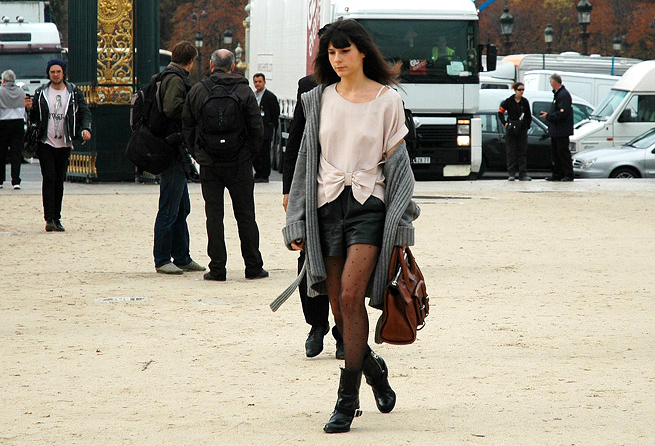 this blouse has been sitting in my closet for god knows how long. thank god for streetstyle blogs once again for giving me inspiration how to wear it.
alix (thecherryblossomgirl) has always been a constant inspiration. she mixes designer brands (hello sonia rykiel!) with high street stuff (just like we all do) but always manage to exude that parisian flair. i don't know how else to explain this.
so here we go again with the sunday high heel syndrome. :)
another bow outfit again, huh?

HOPE YOU ENJOY THE RAIN JUST AS MUCH AS I DO!