ok, first of all, my asos (1 of 3) order came today and i heart everything!
this ring.. can it be any BIGGER? i think NOT!
secondly, my sissy
Laura
was so sweet and kind to send me this wonderful 'Wish' bracelet.
it is gorgeous beyond words. can't thank you enough.
check her blog out because she just did this 'i love tea' necklace with a matching tiny teaspoon.
the girl has an eye for details, i tell ya!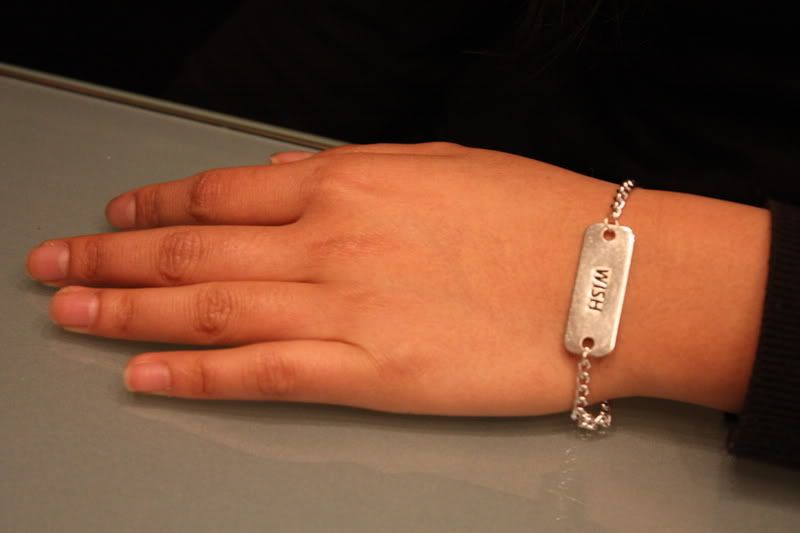 a close-up of my hand bracelet. :)


thirdly (lol), this was me yesterday.
everything h&m except for the skirt. it's from asos.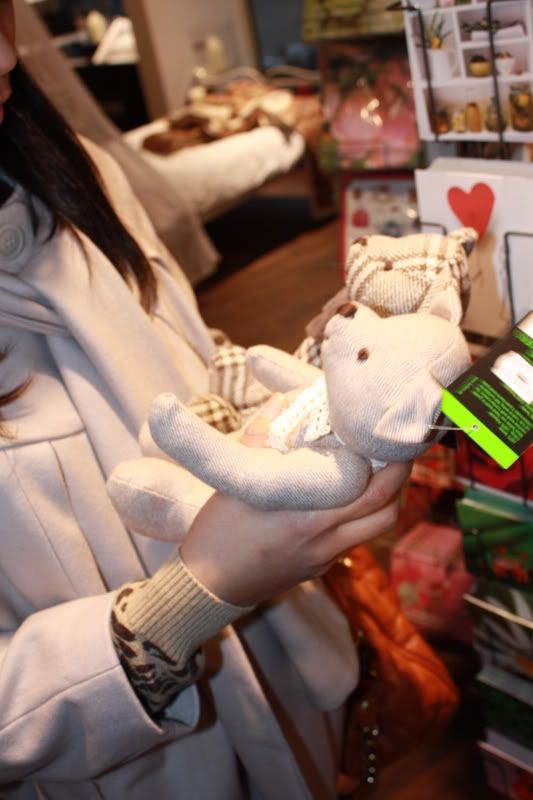 fourthly (i don't think that is a word), we were in town today and i got these crazy cute teddy bears.
i could not decide which one, so i got both.
did i mention i started to have a secret thing for teddy bears?
especially when they look burberry-ish or something.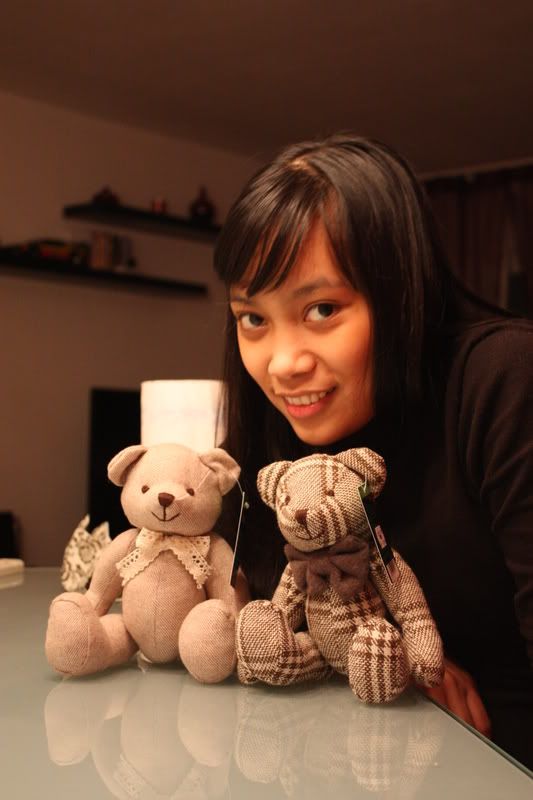 my obligatory 'me and my cute teddies' pose.