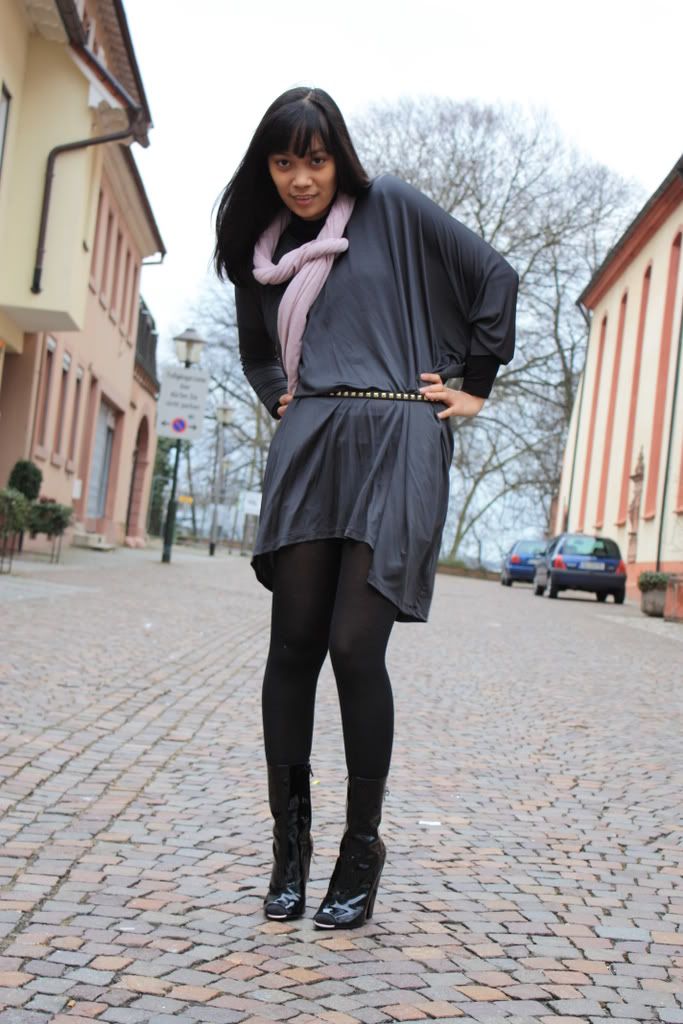 turtleneck top, tights and belt: H&M
shorts (not seen): Bershka
asymmetrical dress: COS
booties: Givenchy
scarf: Pimkie
i love sunday photo shoots.
there no people on the streets and i can actually werk my poses. HA!
we went to ikea yesterday and i was so shy as my paparazzi took shots in the living rooms i pretended to be mine.
i <3 ikea by the way.
My sissy
Laura
tagged me to show my blog spot.
Here are the rules:
1. Once you are tagged, post a picture of where you blog.
2. Feel free to tell us a little about your space, or explain certain items in more detail. Or not.
3. Link back
Daddy Likey's original post
.
4. Tag five other bloggers to show their blog spots.
5. If you are tagged and do not participate, you will become allergic to cabbage.