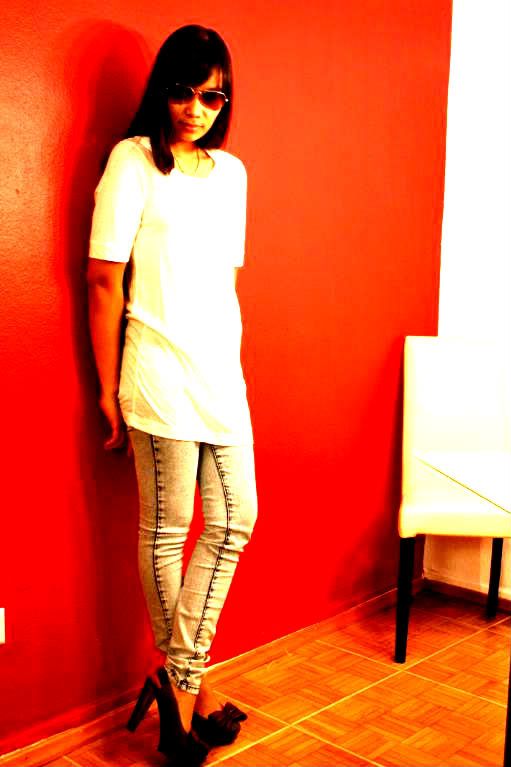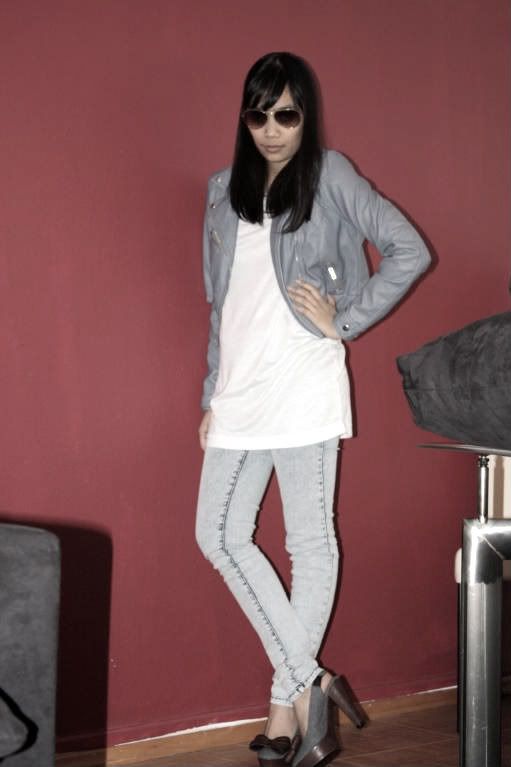 breaking in my new shoeses!
i just can't get over the very large bow in the middle.
it's SOOO made for me.
and these acid wash denim leggings are so comfy and warm,
i don't want to get out of it anymore.
i am like on a diy high.
i have been bleaching, studding and destroying things i see.
this is DANGEROUS people!
should i stud this some more?
rivets or something?
my boyf said it's like studding his pants around his
you know where
.
as it is accenting my non existent boobies. haha.
he's so funny, i love it.