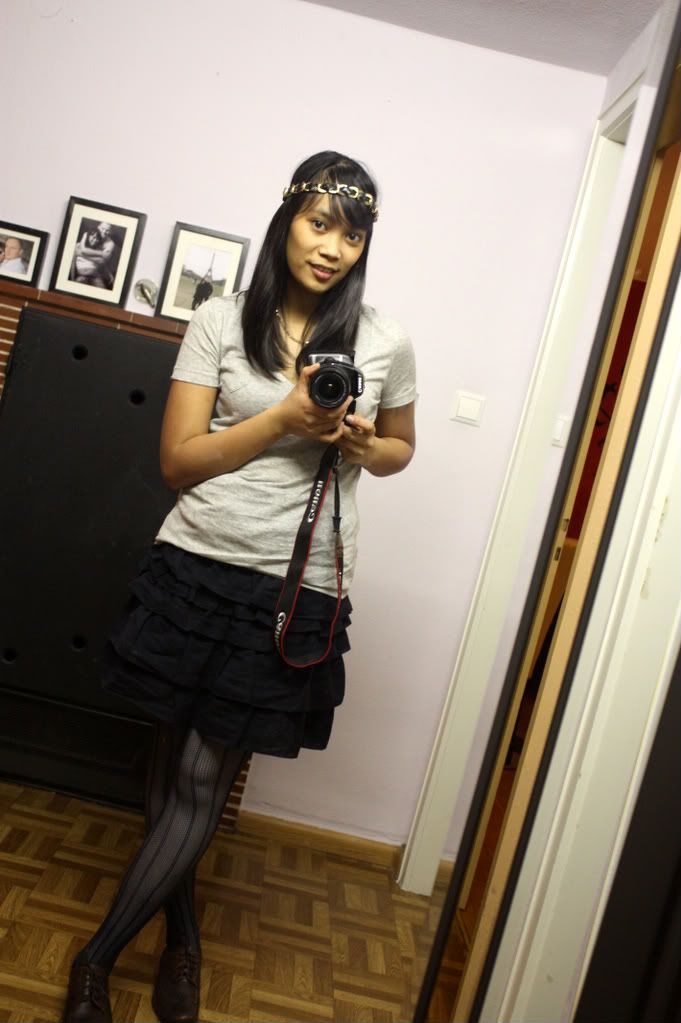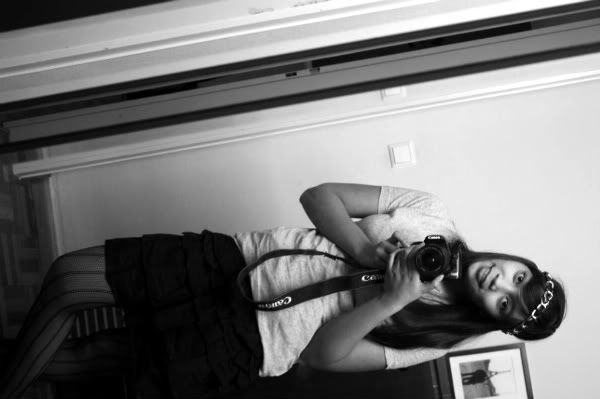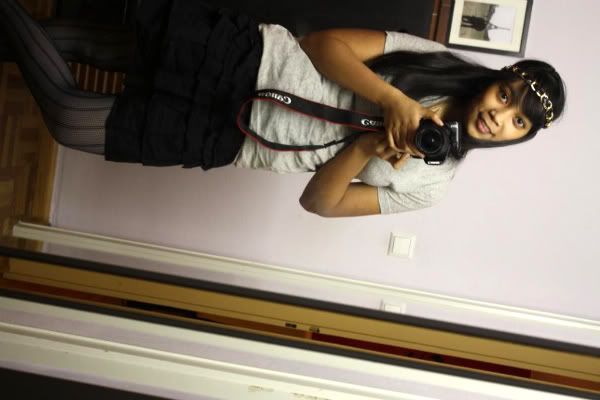 no paparazzi for me today.
you can all fool yourselves for buying that t for alexander wang shirt (don't get me wrong i love him to death but 200 bucks for a frigging basic tanktop?) and convince yourselves that it is

kinda

like cashmere. no it isn't. this gap shirt however

feels

like cashmere. for 5 euros. beat that.
this wanna-be hippie headband is actually a bracelet. i just added a garter on the ends.
i am hittin the sack as miguel decided to sleep earlier than normal. thanks babe. i love you.