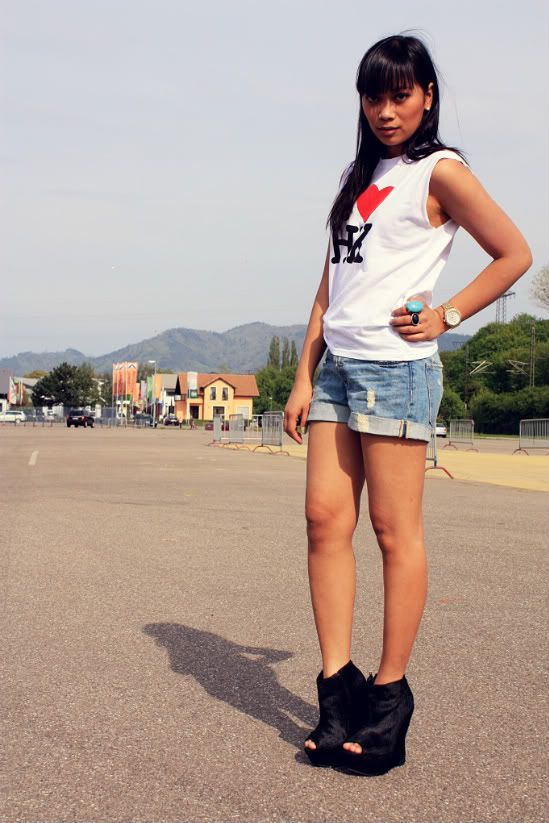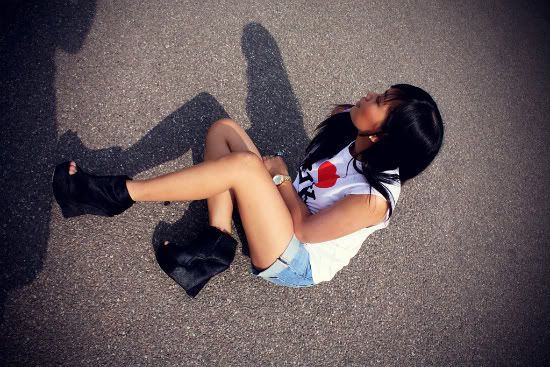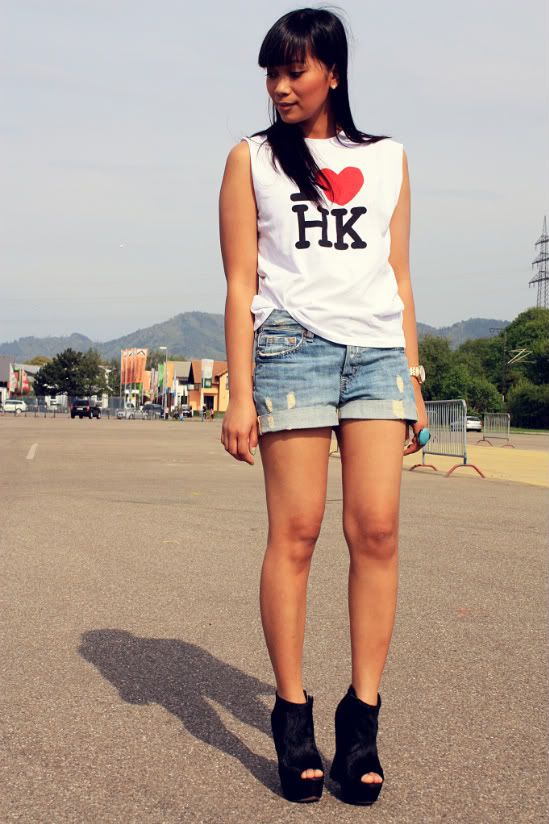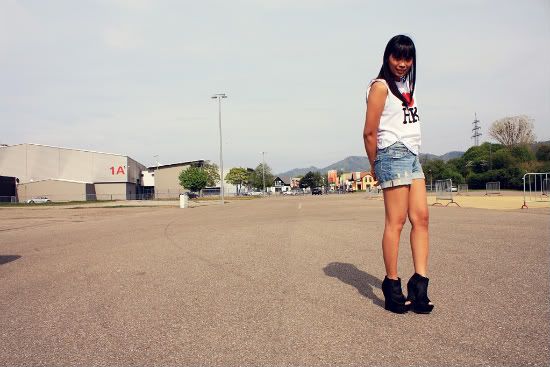 i heart hk tee: bought in the ladies market, hk * shorts: H&M * shoes: Ashish for Topshop * rings: H&M
avenue of the stars, hk. september 2009. pic taken by me.
i heart hk.
i really do.
anyway, AWESOME WEATHER or what?
and even in this outfit, i was sweating. soo rad!
excuse me as my balcony and cocktail are waiting!
finally, no more coats, no more tights. just this. ;)
tata!