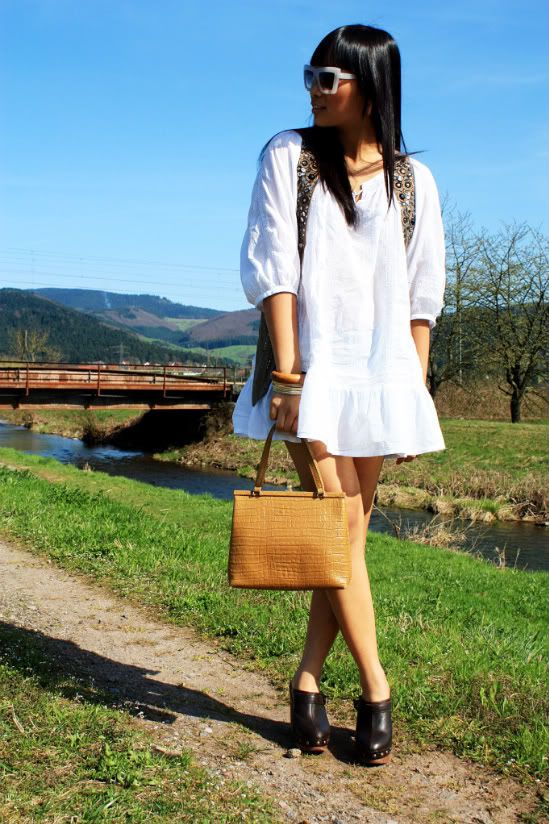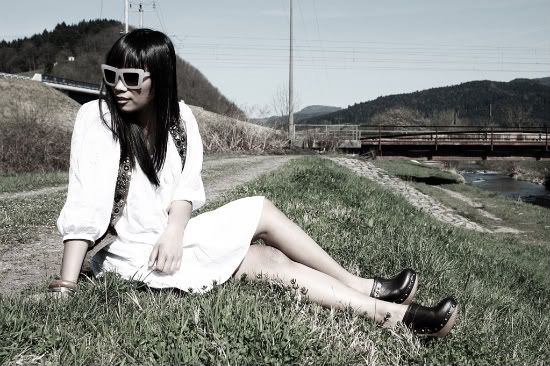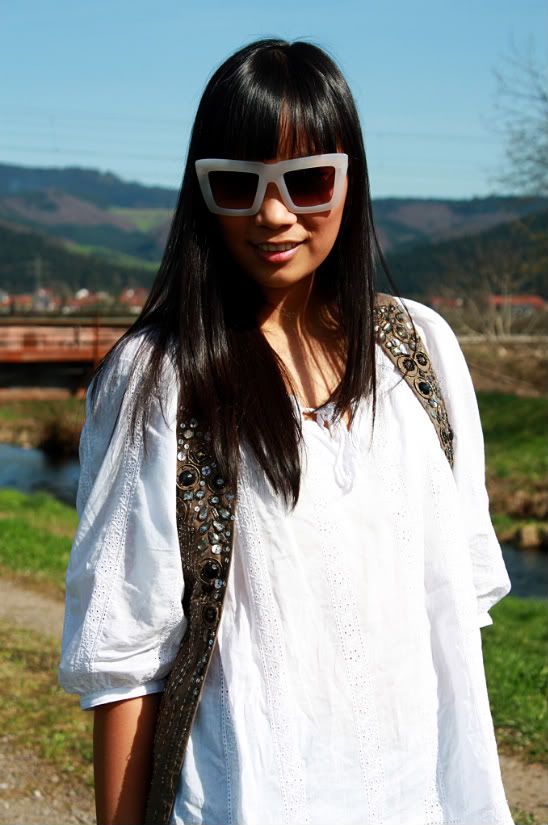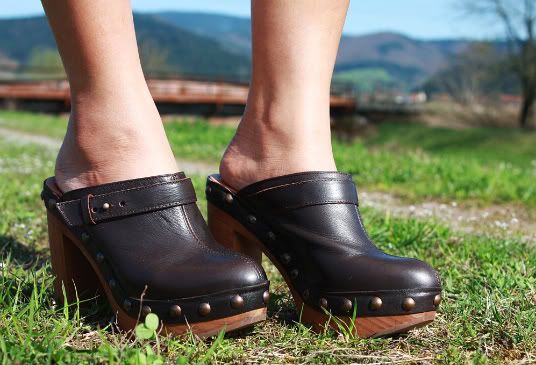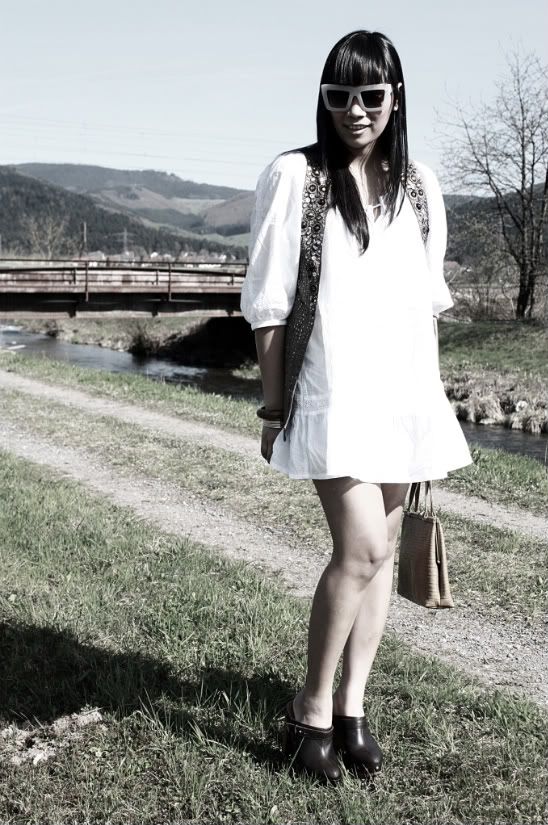 tunic: H&M Garden Collection * denim shorts: H&M * embellished vest: Zara * bangles: H&M * sunnies: H&M Trend * clogs: Topshop * croc purse: vintage
my clogs came in the post today!
yay!
thank you for your insights on the clog trend. i know it´s not everyone´s cup of tea.
just as crocs, uggs or creepers not mine. these three pieces of shoewear will never be in my shoe closet. ever.
but that just makes this fashion world so much better!
what would it be like if everyone wears the same shit as the other?
boring, no?
anyway, i won the
ASOS Streetstyle Contest
!
the facehunter was the judge and he picked me to be one of the five to win his signed book!
how lucky can i get?
cant wait to get my copy!