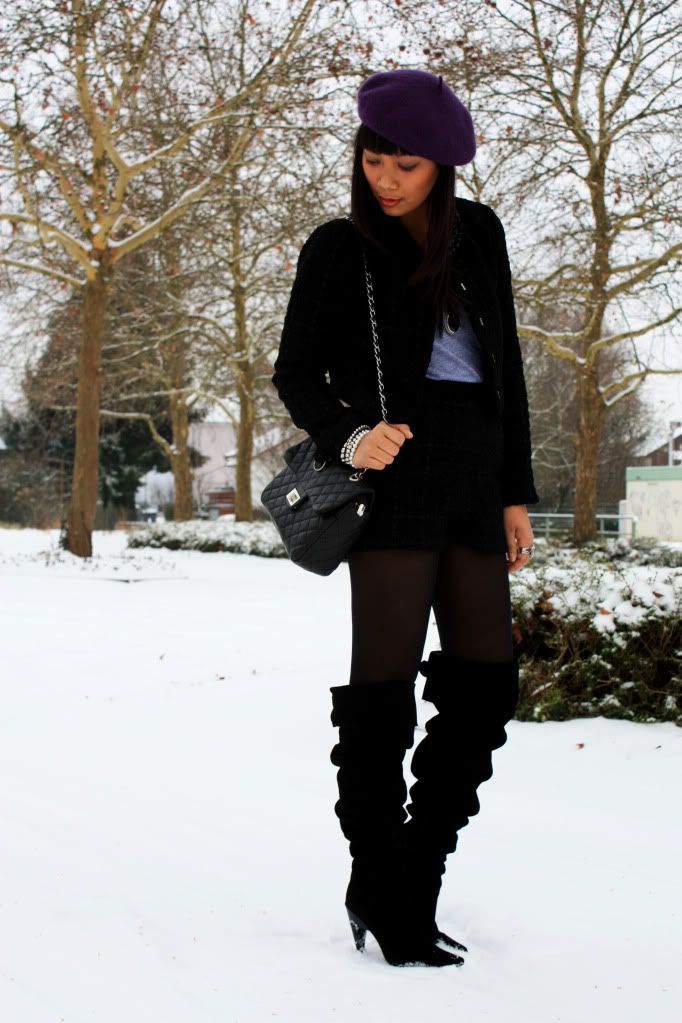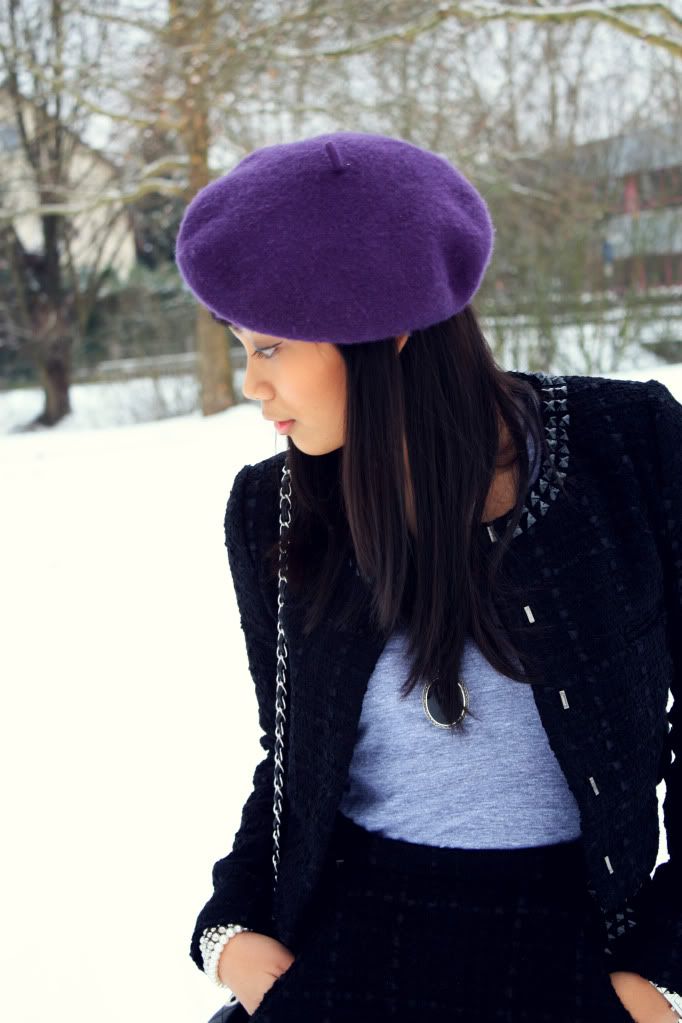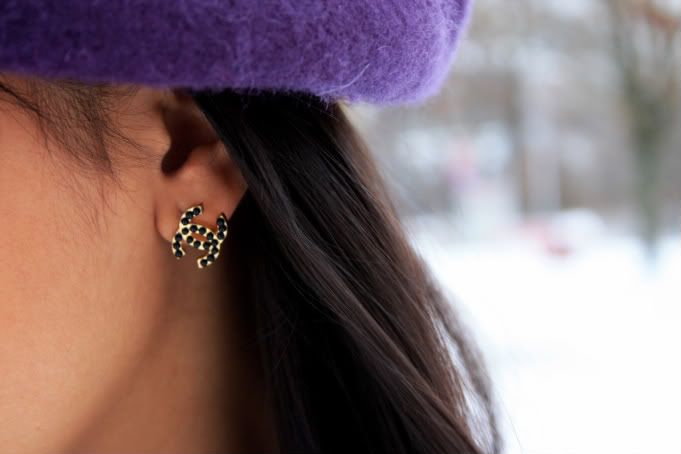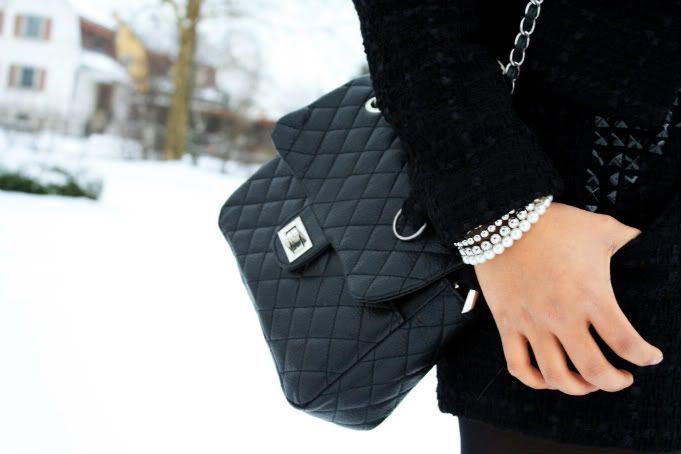 jacket and high waisted shorts: divided exclusive * tank: american apparel * beret, stacked rings, bracelets, tights and over the knee boots: H&M * bag: bought from ladies market in hong kong * silver onyx ring and necklace: bought in poland * studded watch: stradivarius
hey guys!
i opted for french chic today. (
it must have been this gloomy weather that reminded me of paris.
)
and when we say french and chic, first that comes to mind is a
beret
. i don´t know why.
of course,
CHANEL
, pearls and a tweed jacket!
one day, i will buy a 2.55 bag. one day. then my whole look will be complete.
anyways, how do we feel about my pointed over the knee boots?
i have been searching for so long. at first, i was doubtful.
but it´s growing in me. i love that it´s pointed. weird, huh?
i guess if worn right, it doesn´t look bitchy at all.
so here´s the winner of the voodolls!
corinna i´ve sent you an email!