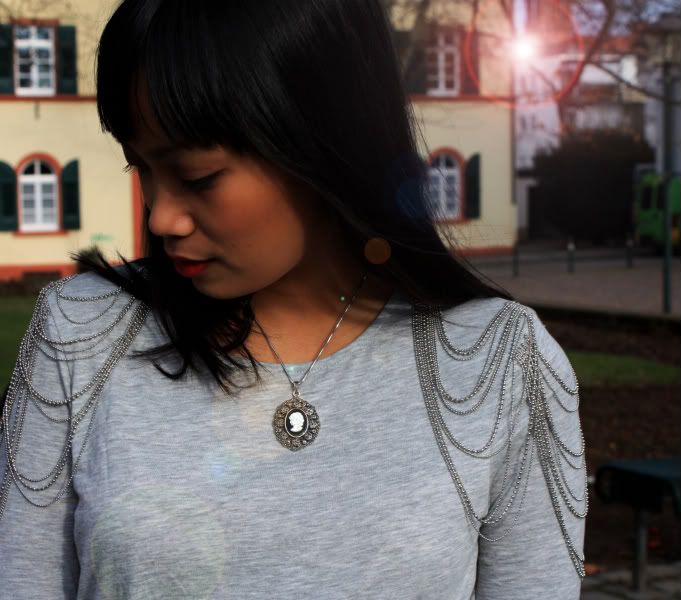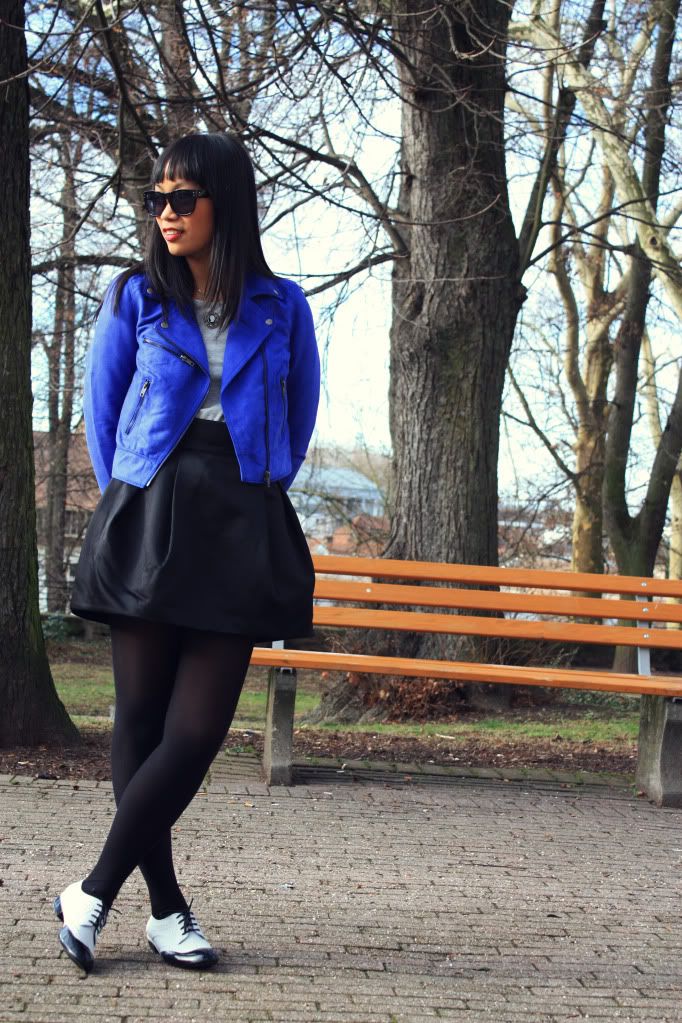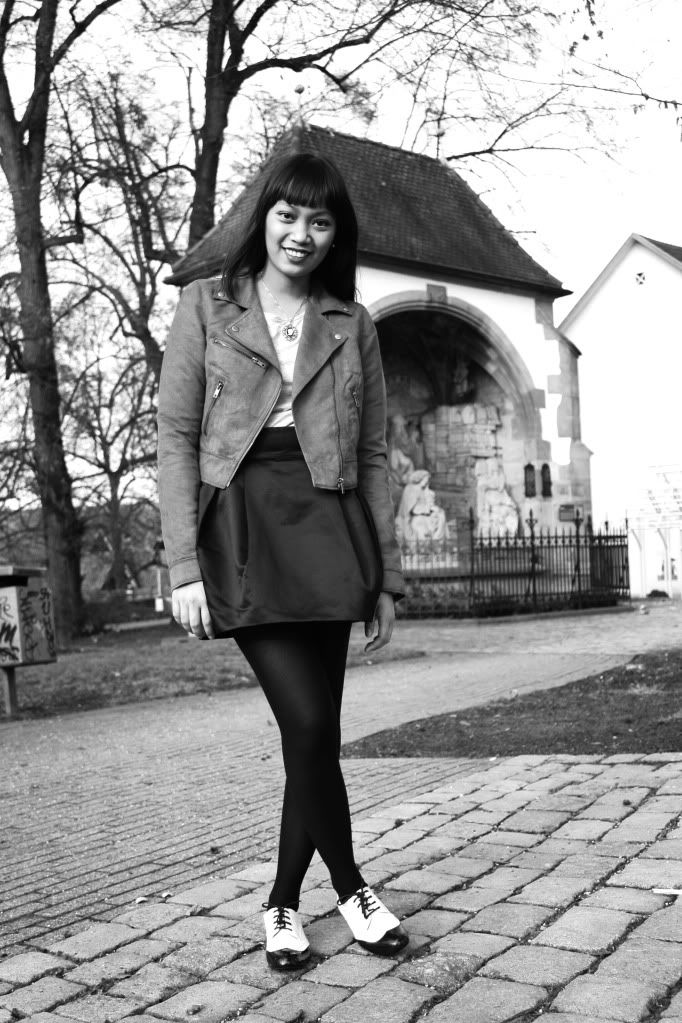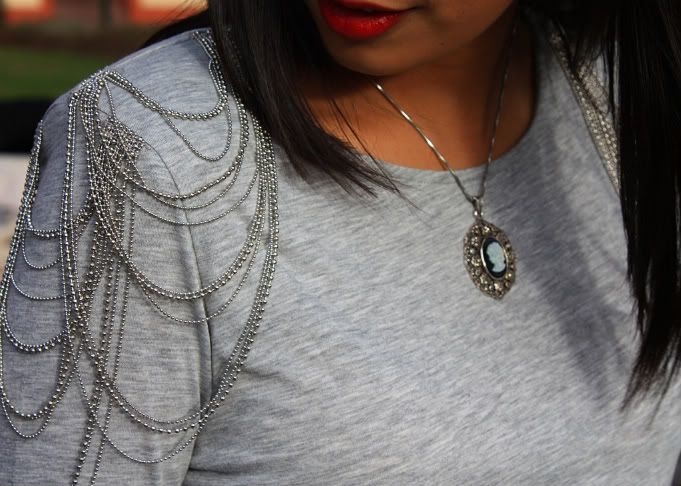 dress worn as top: H&M Trend * skirt and motorcycle jacket: H&M Divided * brogues: Melissa
*
cameo necklace: bought in Poland
i´ve tweeted about
these
shoes already. i am so IN LOVE.
they smell like candy and they´re so comfy. no blisters on the first day wearing them and i worked for 9 hours!
i have been searching for these like forever and guess where i found them? IN POLAND!
these are like one of those times when i seriously think about buying two pairs just in case.
do you have one of those moments?
we spent the night with good food, wine and LOTSA singing!
thanks again for the greetings!

as a mini thanksgiving to those who have been reading and supporting this blog,
i am giving away two of these uber cute
VOODOLLS
,
captain hook
and
devil baby
.
just leave me a comment with a valid email (so that i could contact you for your address, if you win!) under this post.
i am so smitten with these dolls, so cute.
thanks ulrike!