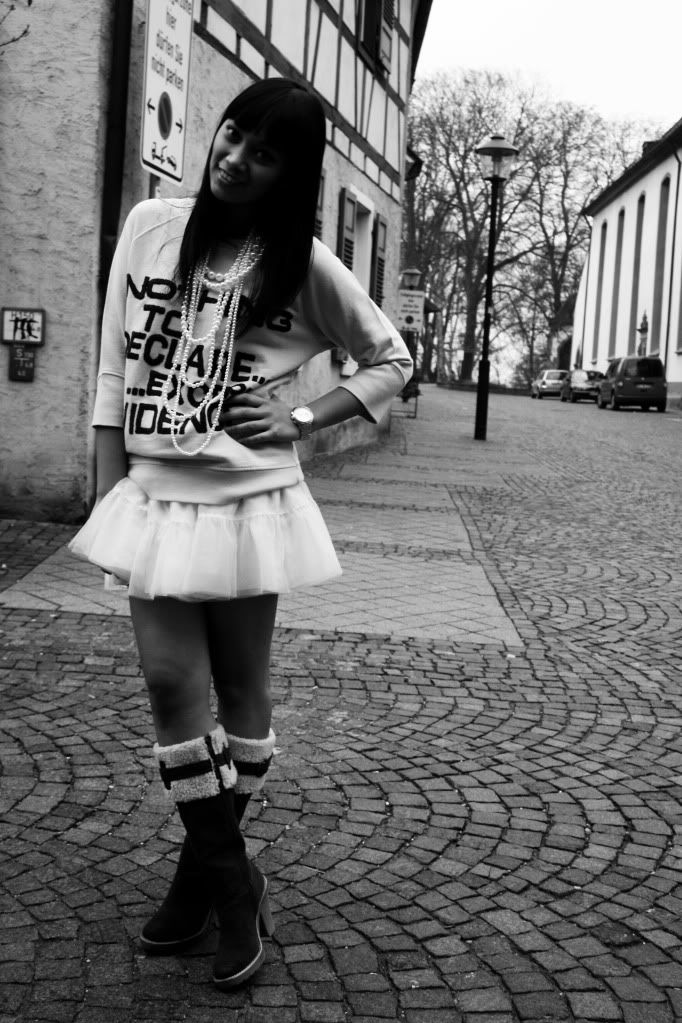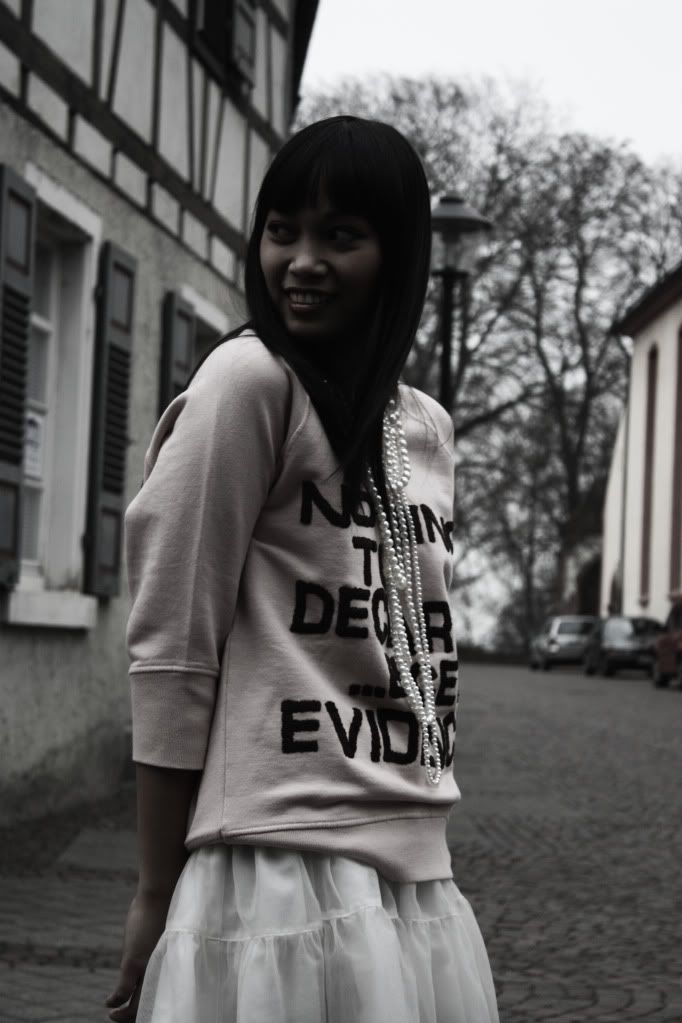 ... except evidence.
ermmm, yeah. haha. that´s what my sweater says at least.
i don´t get it but what gives? there are some things in life left like that.
especially when they´re pink and they go well with a tutu. :)
anyway, these boots have been a real pain in my ass.
i got it two months ago, and just wore them now.
i am not a brown person and i really don´t know what i can wear this with.
so here´s me trying.
isn´t it weird that i am looking to the left in three of the pictures when someone who looks like death walking behind me and i don´t even notice?
yeah boyfie thinks its funny. :)
ps: i am not cold. i´ve got twenty something socks hiding inside these boots.. thanks for your concern in advance.
i am wearing a zara sweater, h&m pearl necklaces and tutu and deichmann boots.