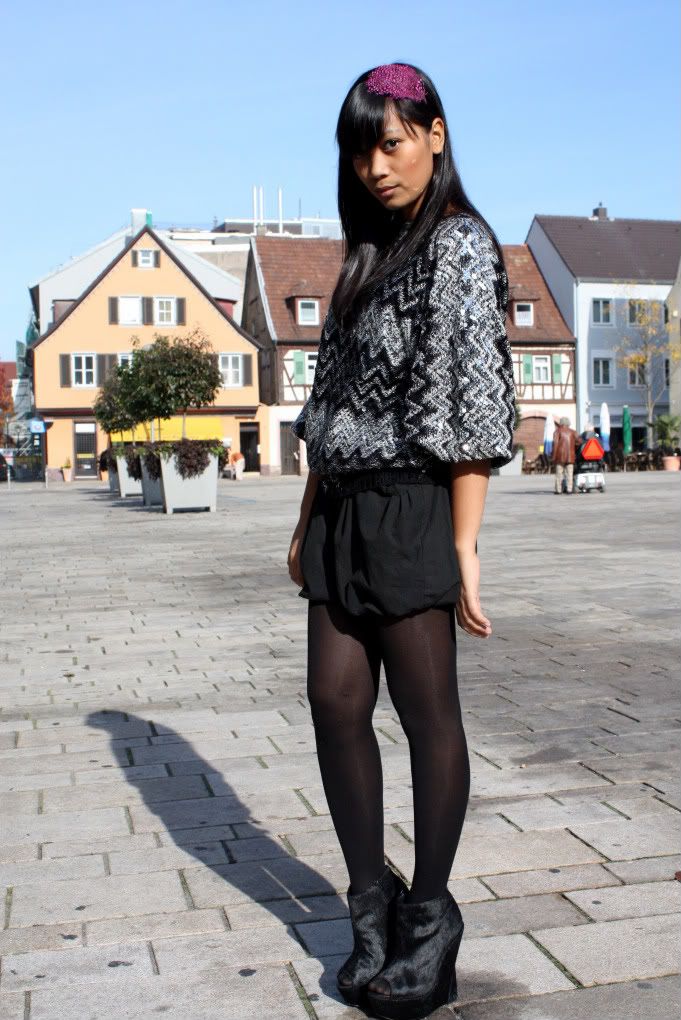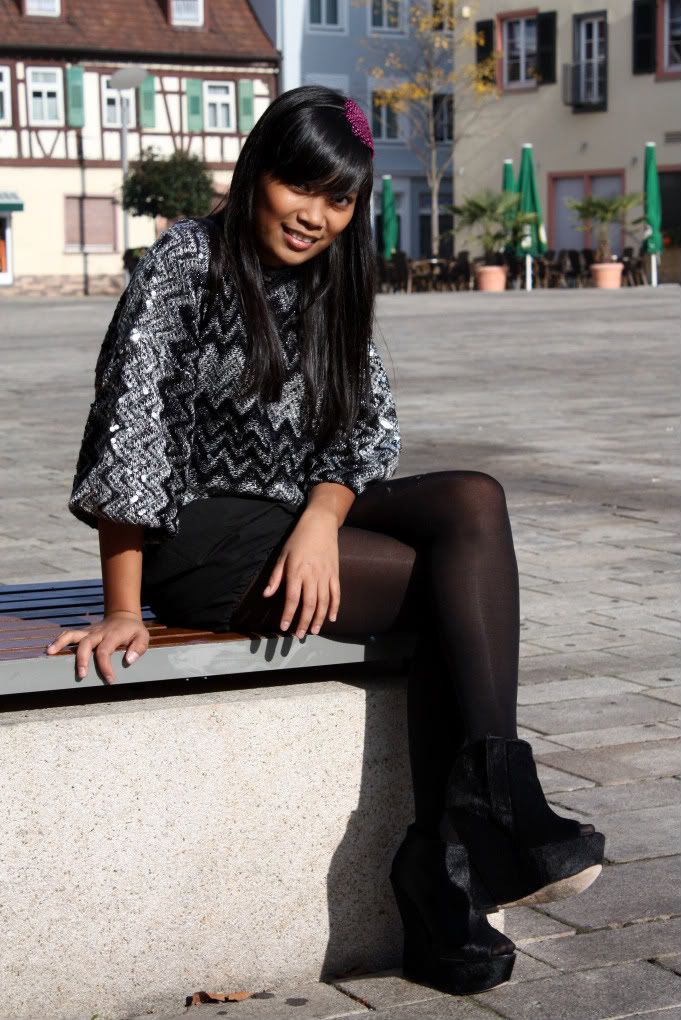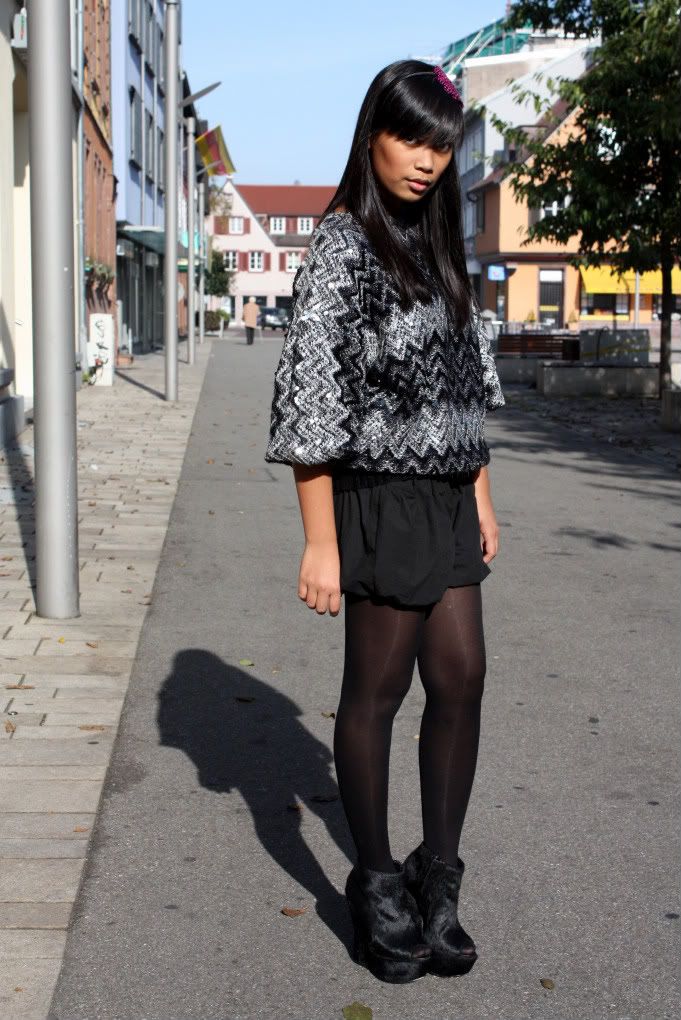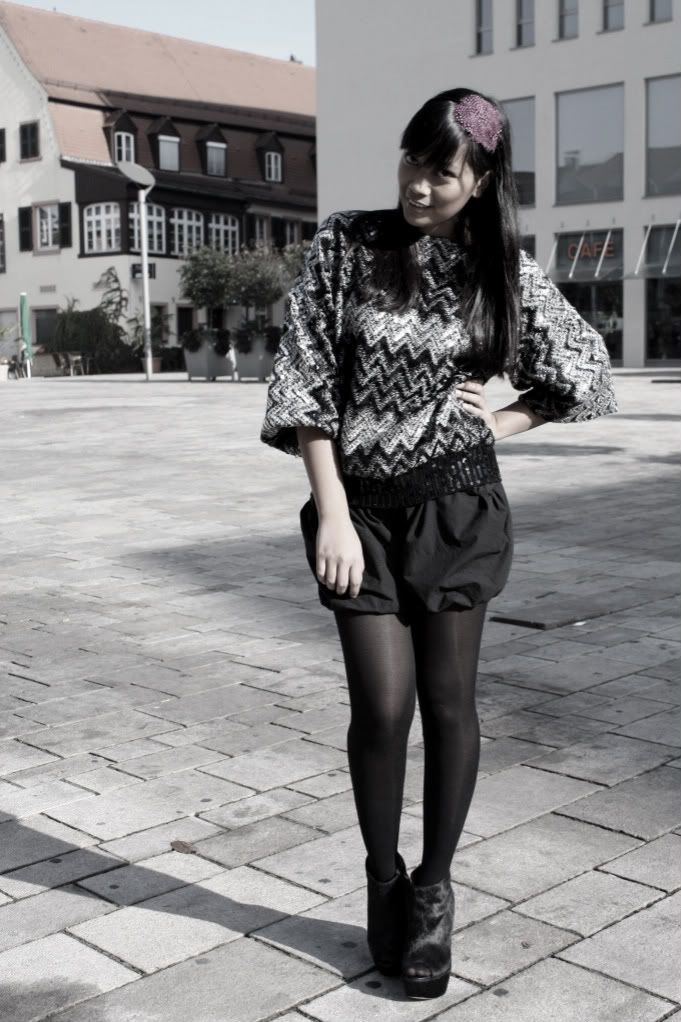 vintage sequined sweater * bubble shorts: a shop in hong kong * ashish boots: topshop
i feel best when i am wearing these shoes.
i feel so tall. so invincible. LOL
i am so tired today. barely can open my eyes to write this post.
just wanted to share how lovely sunday here was in germany.
i wish it was sunday everyday. :)