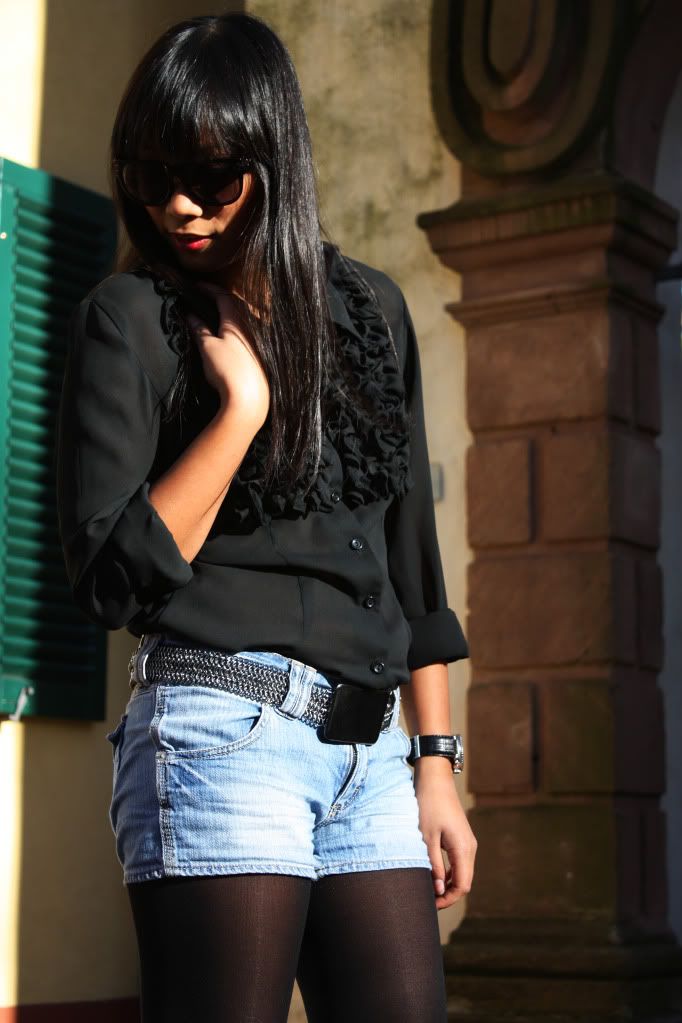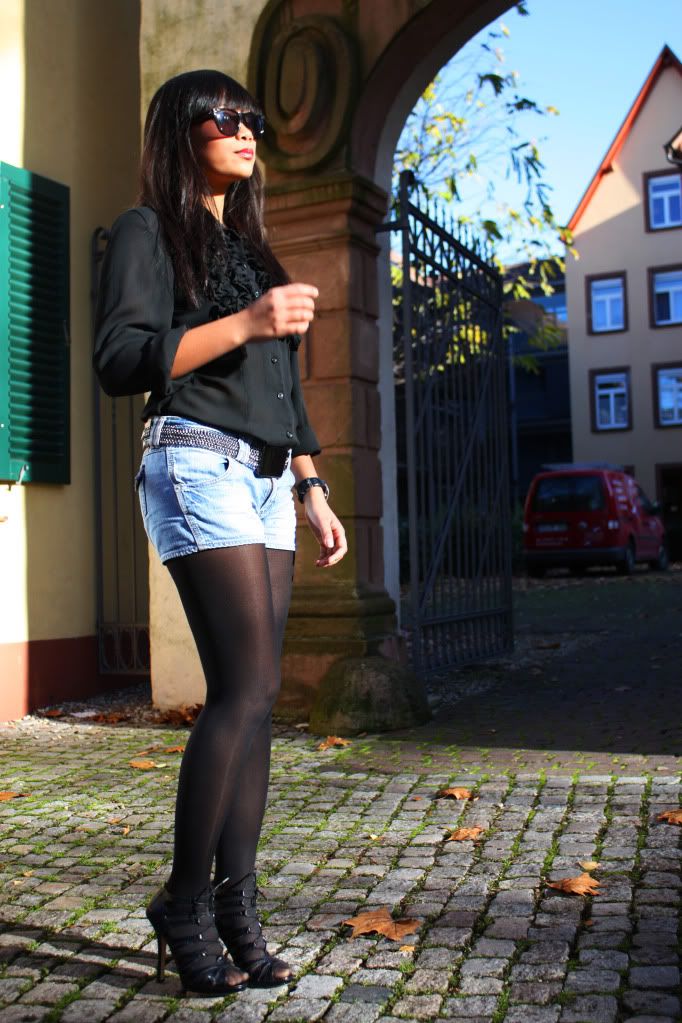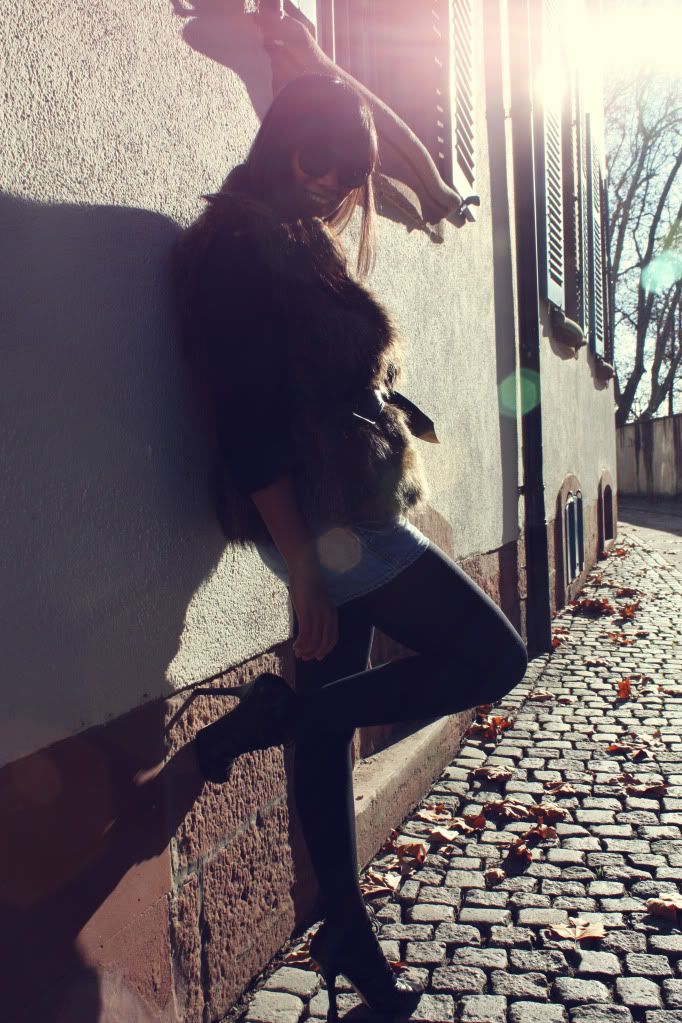 vintage ruffled sheer shirt * fake fur vest and shorts: H&M * lace up sandals: ASOS
there's no looking back now. the red lips are here to stay.
everytime i go out of the house with just gloss, i feel naked. this is not good.
well the black tights are too.
so if you are getting sick of them, I AM SO SORRY.
anyway, the comments about me blogging in german were overwhelming.
i have been thinking about it but the perfectionist in me will always be scared about the mistakes i will be making if i CONTINUE to blog in german.
but don't worry.
ab und zu werde ich schon deutsch bloggen.