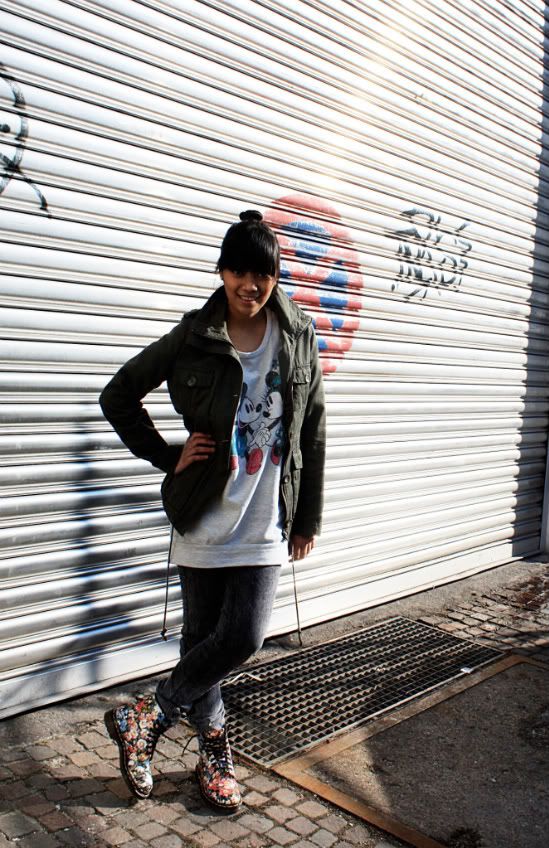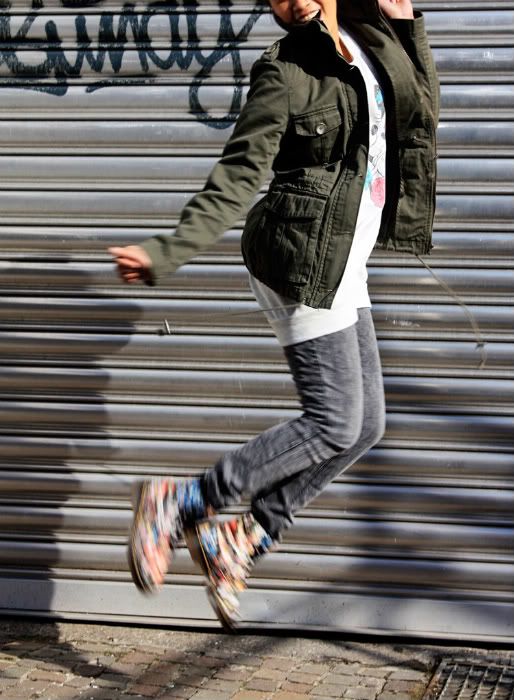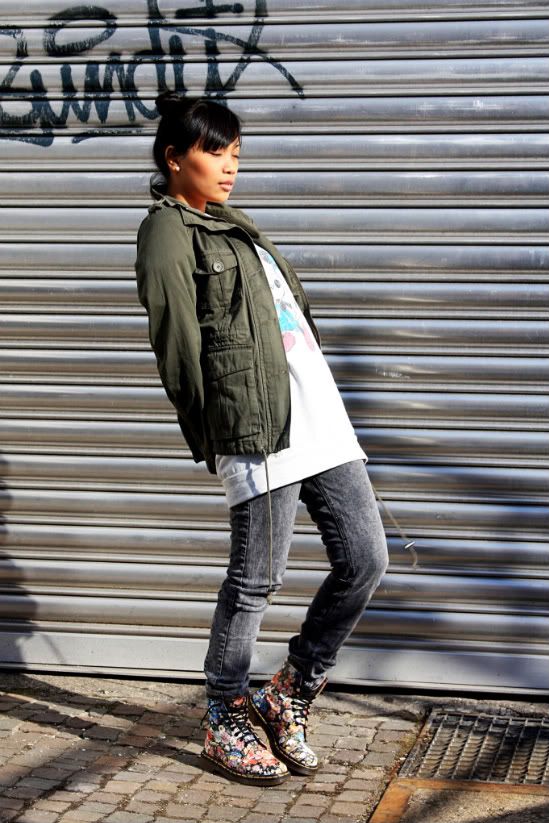 mickey mouse sweater and parka: H&M * skinnies: Bershka * floral boots: Doc Martens
these photos are from last week but they really represent how my mood is today!
HAPPY
!
my cough is getting better, miguel has fully recovered and things are falling down to where they belong! (too much to enumerate)
anywayz, the weather is getting SPRING-Y! yay!
love sipping smoothies in the balcony and changing our bed sheets to floral mode!
it´s my thing. no floral sheets on winter. weird but totally makes sense in my head!
what gets you excited about spring?