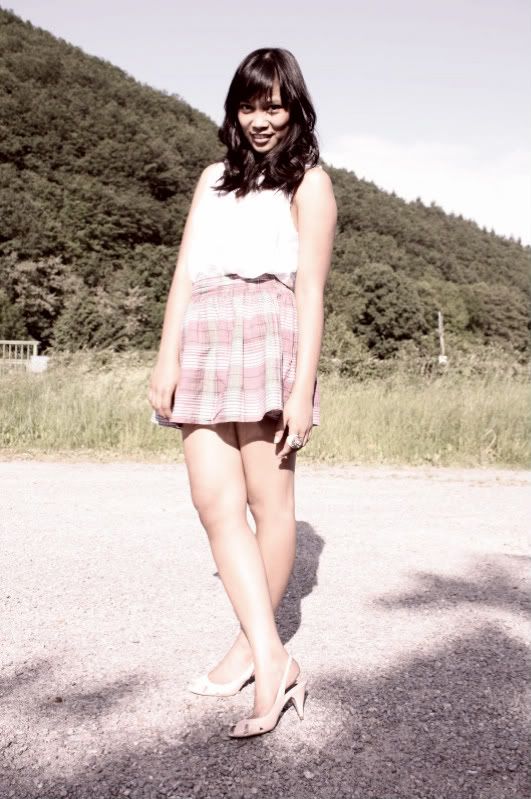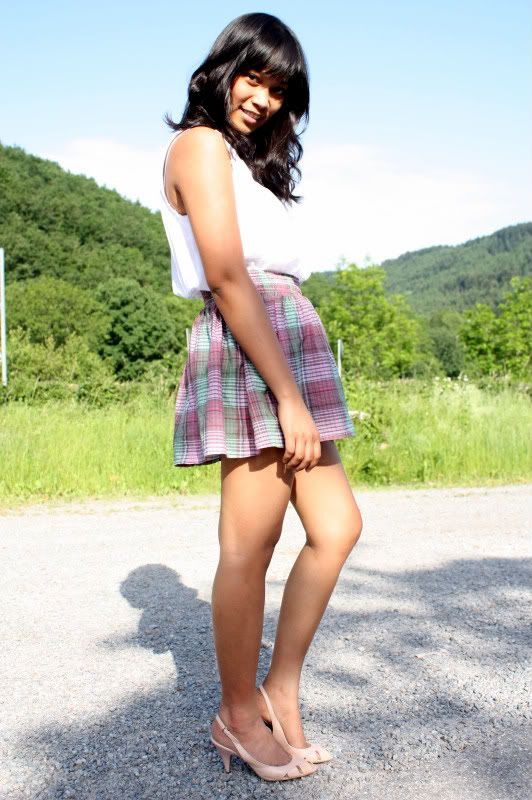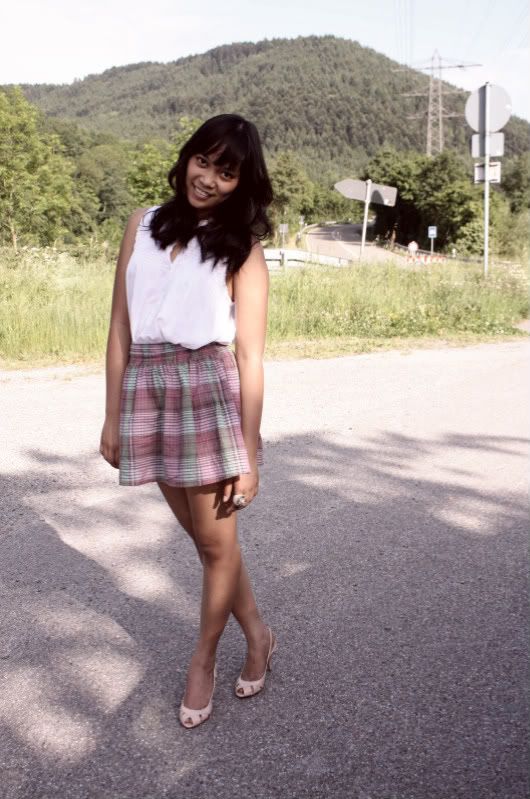 blouse & skirt: H&M * shoes: 5th avenue
gosh, the heat is sucking up all the creativity God has given me.
i can't even make up a blog title. JEEZ.
anywayhighways, why do i never win anything in ebay?
i am the dork who always 'buy it now'.
i am bidding on three items now so if i win anything, i'll pop a champagne for everybody!
lol.
ta-ta!