I was tagged by the very sweet
laura
The rules are:
1. Go to the 4th folder in your computer where you store your pictures.
2. Pick the 4th picture in that folder.
3. Explain the picture.
4. Tag 4 people to do the same!
this picture is from the fourth folder (my pregnancy folder) and this is my fourth favorite. my friend sandra took this at her house (that explains why i even did this at the first place. and i feel very comfortable with girlfriend photographers). it's very weird to look at these pictures. in a good way though.
so i tag,
lena
(go check out her blog, she's pretty amazing. and please vote for her.
here
.)
vera
(she makes the most amazing rick owens-ish jacket. check out her etsy store.
here
.)
aimee
(lovee her style.)
maria
(just discovered her blog. gorgeous style. check her out!)
from left: zara home (some towels), zara (dc pants, not on sale, booo!) and some cardigans, bershka, mango, stradivarius
i did pretty much damage on my wallet (i allowed myself to buy stuff from the birthday money i received) today. :)
NEW new year's resolution: i am only allowed to buy a piece of clothing or shoe if i sell one from my wardrobe. BALANCE, EQUILIBRIUM people.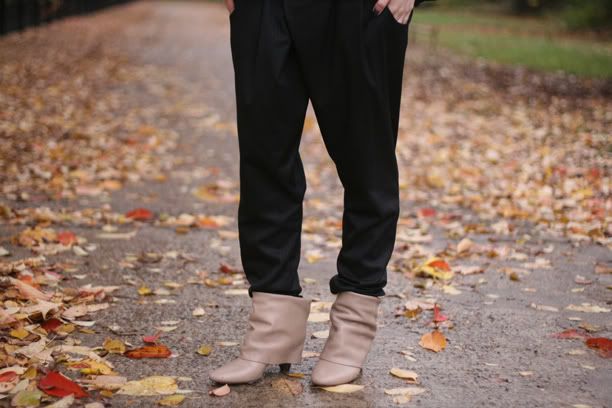 these are the dc pants i bought as seen on
betty
. the boots were on sale but still too expensive for me. maybe they're still there the next time i come? and further reduced? crossing fingers.