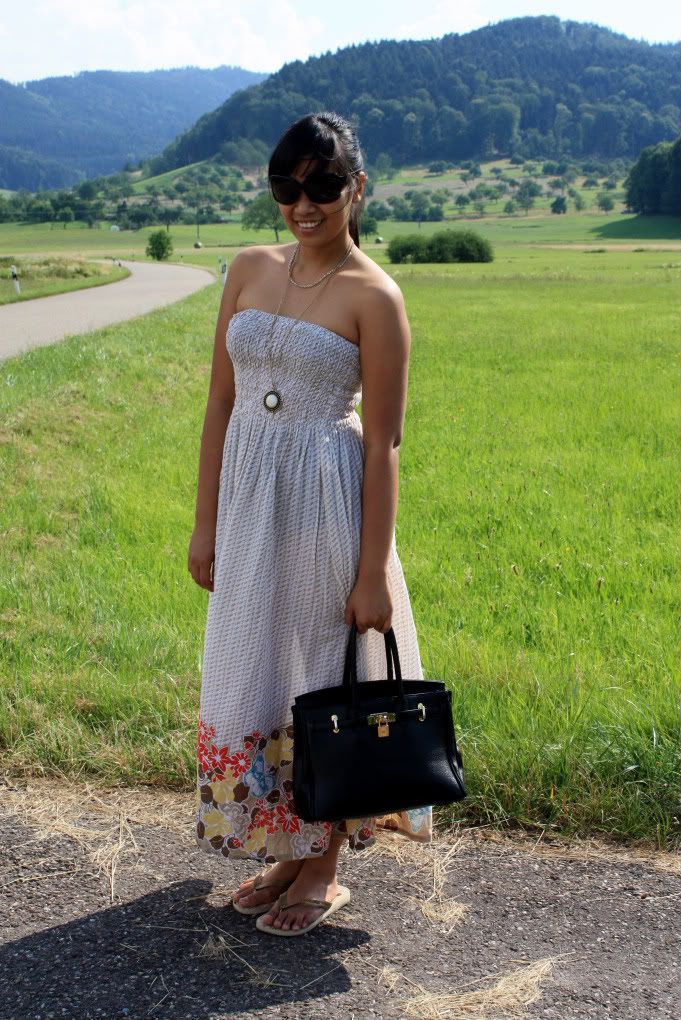 maxi dress: h&m * flipflops: havainas * bag: hermes * necklace: h&m * sunnies: d&g
what does one do in this heat?
put on some sunscreen, bake blueberry muffins, sip iced tea in the balcony,
wear favorite maxi-airy-sheer dress and ban high heels from feet.
cannot think of more better ways.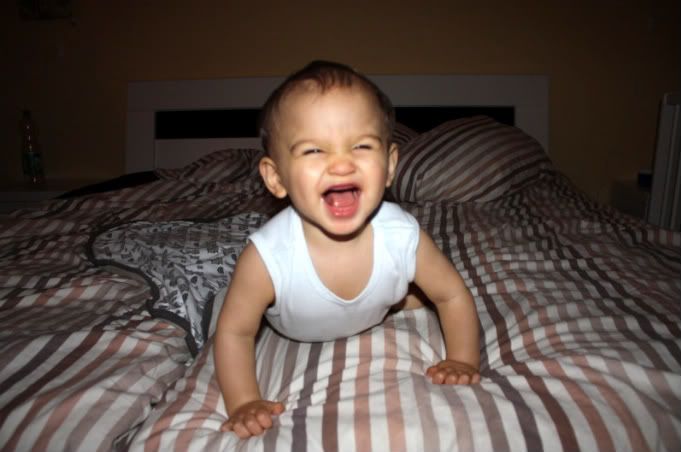 miguel showing mommy his new tooth! yay!
too bad the camera was set on manual focus so the picture was a little blurry.
anyway, cute he is.
enjoy the sun guys!