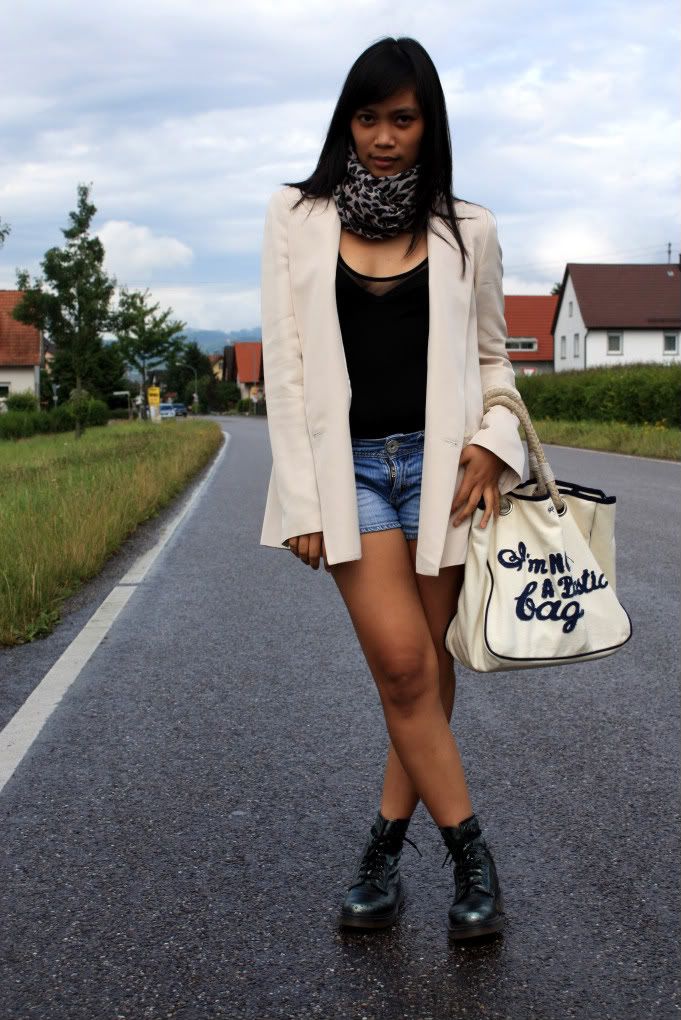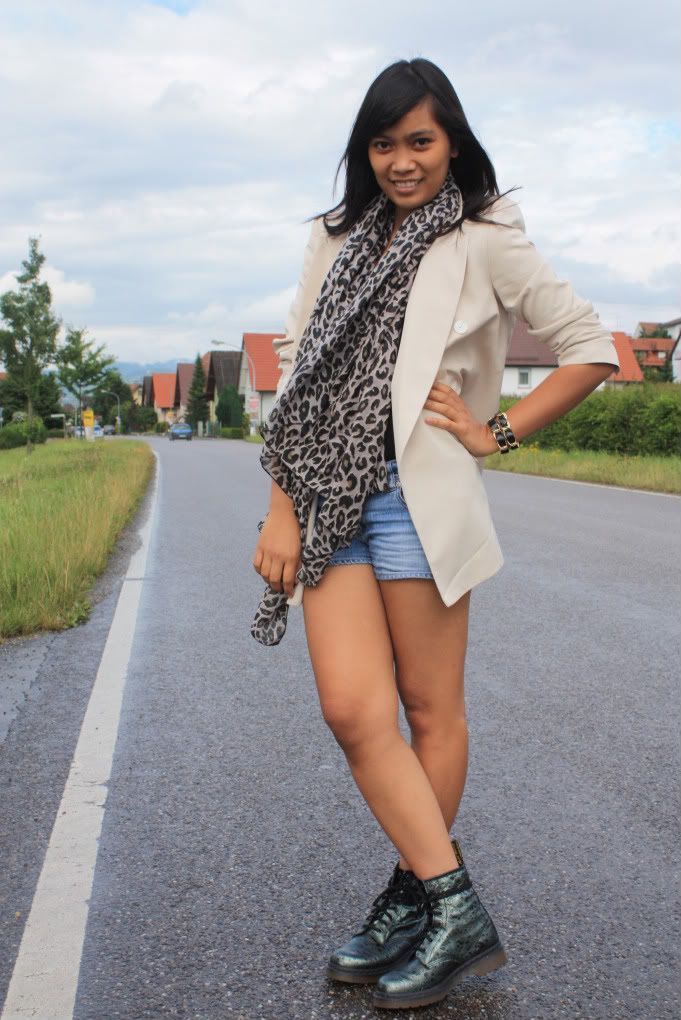 mesh body: miss selfridge * denim shorts: h&m kids * scarf: h&m * blazer: zara * boots: doc martens * bracelet: asos
*
tote: i'm not a plastic bag, anja hindmarch
boots, scarf and blazer on july is soo not ok. (get that weather?)
but i was kinda excited to wear my blazer. it is just LOVE.
i use this tote as miguel's diaper/and everything else bag because it can carry like 50 kilos. (i can still remember the hype three years ago, where did all the bags go?)
isn't this scarf so louis vuitton? i think so. martina has the real shiz in all colors. HATE YOU! LOL
ok enough talking now, miguel just puked. kthnxbye!