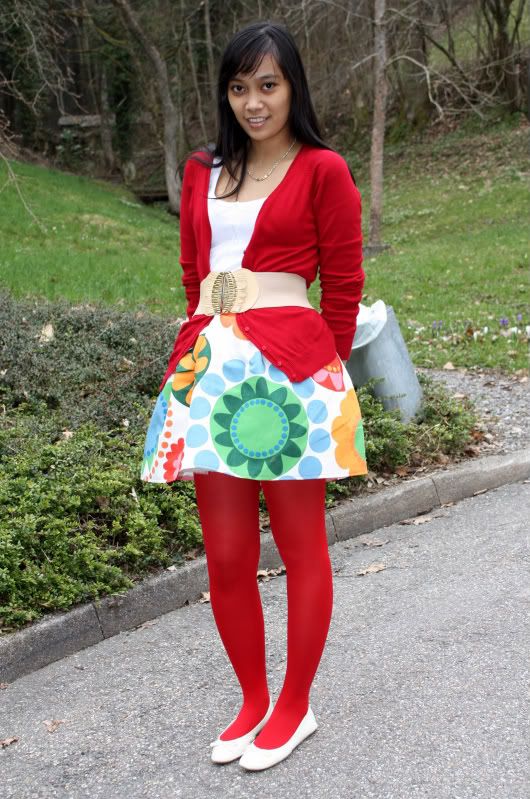 i have been tagged by the wonderful
Thumbelina Fashionista
to do these:
1. Respond and rework. Answer the questions on your blog, replace one question you dislike with a question of your own invention; add a question of your own.
2. Tag eight other un-tagged people.
What is your current obsession?
House decorations, studs for life and ikea meatballs.
Good coffee place?
Sadly, nowhere here.
Do you nap a lot?

No. But when Miguel naps, i try to nap. but 99% of the time, he doesn't nap.
Who was the last person you hugged?

Miguel.
What are your pet peeves?
Couches with plastic covers. *cringe*
What was the last thing you bought?
Besides big mac and a strawberry milkshake, since this is a fashion blog, an oversized striped top from h&m.
What are you listening to right now?
Miguel's toy singing ABC.
What is your favourite weather?
Spring. not to cold, not to warm.
What's on your bedside table?
A lamp and a random book.
Say something to the person/s who tagged you.
Would love to own her closet full of designer clothes. Too GOOD! and she has impeccable style.
If you could have a house totally paid for, fully furnished anywhere in the world, where would you want it to be?
Paris.
Favorite vacation spot?
My hometown in the Philippines.
Name the things you can't live without.
My babies, my laptop, and any of my leather jackets.
What would you like to have in your hands right now?
Anything what i thought i wanted (but can't seem to remember) but cannot afford.
What is your favourite tea flavour?
ROSE PETAL TEA!!
What would you like to get rid of?
The huge pile of laundry waiting to be ironed.
If you could go anywhere in the world for the next hour, where would you go?

To my bestfriend's house, and catch up.
What did you want to become as a child?
An astronaut. HA!
What's your favorite brand of jeans?

I don't have a single favorite brand. but the ones from h&m seems to fit me well.
What style trend is the hardest one for you to adopt?
Creepers.If you were to give-up one favorite piece of shoe or clothing, what would it be?

I DON'T KNOW. but definitely not my black givenchys.