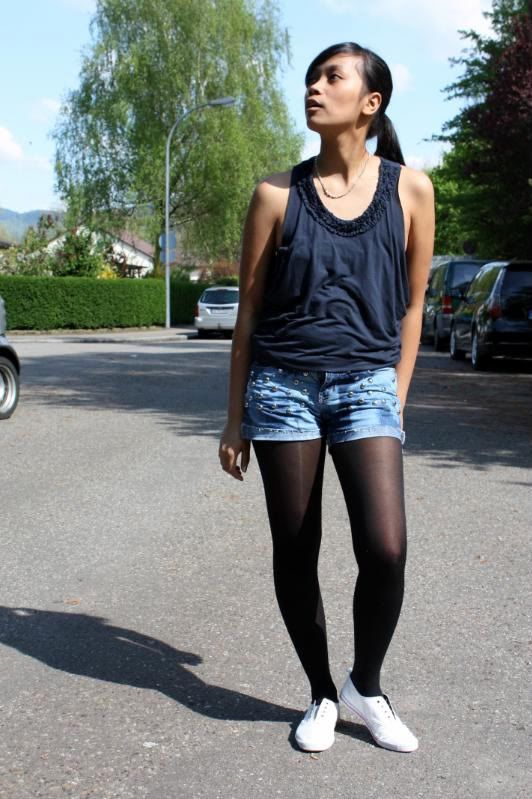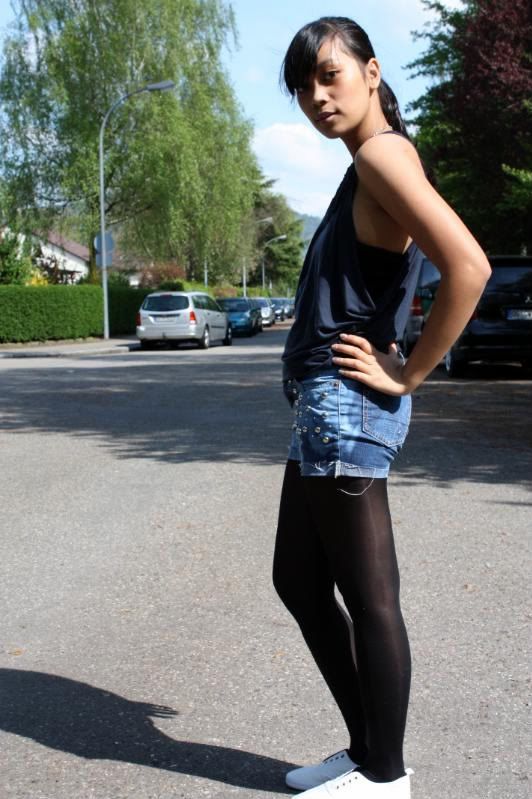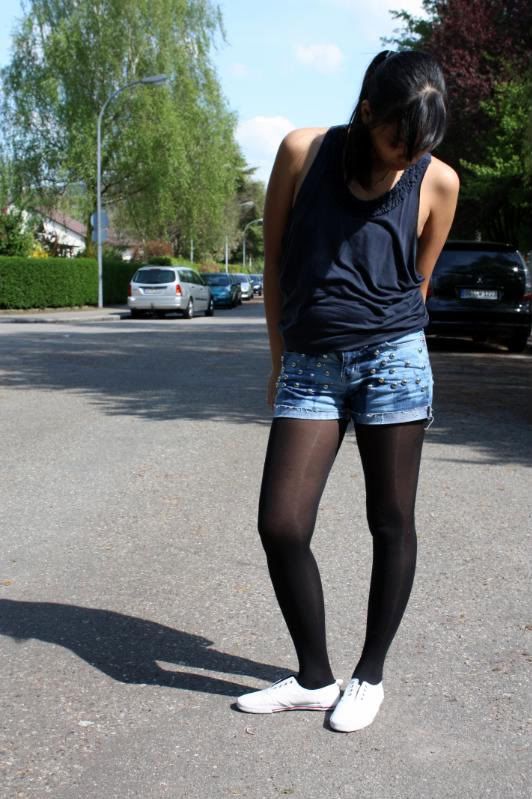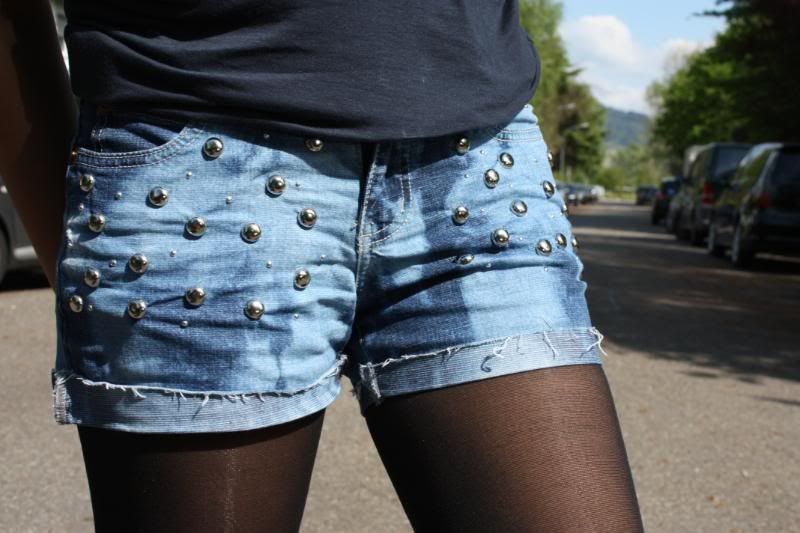 yes, i wear flats sometimes. ;)
and i am feeling these shorts need more dome studs.
if only my legs were as nice as hers, i would cut these shorter.
i only need that university of nowhere shirt and i am DONE.


thanks for the amazing compliments on the last post's photos.
no, it's not a painting and yes, the boyf gets better each day.
i am so proud.
LOVE YOU GUYS!