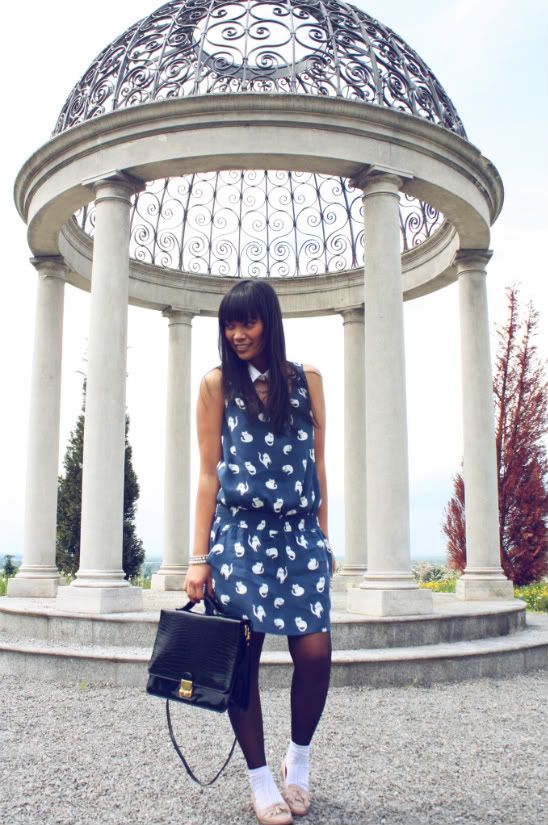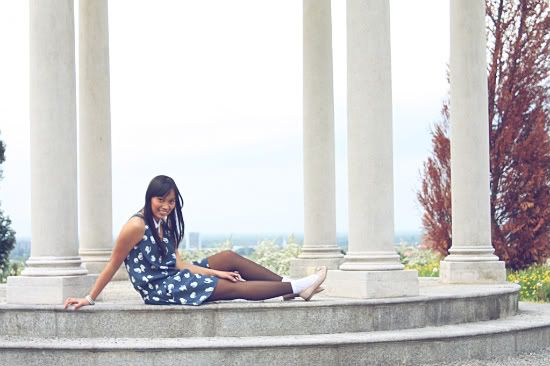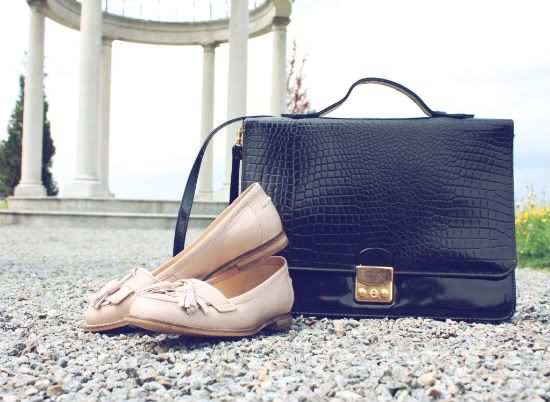 cat dress: Zara * tights and socks: H&M * leather tassle loafers: Asos via Ebay * bag: vintage * collar: DIY * necklace: mynamenecklace.com
hey guys!
how´s your weekend going?
i am just enjoying mine.
it´s mother´s day and i am being spoiled rotten. LOL
anyway, LOVING my obvious miu miu knockoff dress from zara.
not bad for 26 euros, really.
and this vintage bag is the one of two bags i got from my favorite thrift shop i was
tweeting
about.
4 euros, BEAT THAT! ;)
these shoes might look comfortable but don´t get fooled by that. it hurts like hell so they still need a lot of walking in. i am working on it! hehe