embellished shoulder top and sequined leggings: H&M * plateau sandals: Sonia Rykiel for H&m * ruffled clutch: Zara
hey guys!
i know i have been absent from the blog. :(
but as some of you might have read in my twitter, i have this eye problem going on.
we were in the hospital yesterday and today we´re going to the eye doctor.
i am praying that everything´s gonna be alright.
as the doctor was examining my eye, the thought of suddenly becoming blind came to me and then tears just came out of my eyes (which made it more difficult to examine).
i honestly took my sight for granted.
anyway, these photos were taken before the weather suddenly changed his mind.
these has to do for now. i promise to be back once my eye gets better!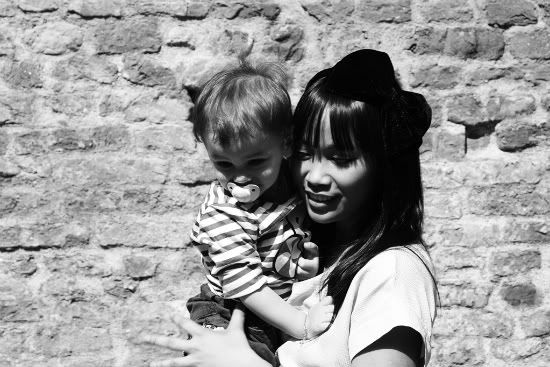 some old photos too but i thought i should share.
my one prayer everyday is that i´d be always a good mother to miguel.
not like mine.