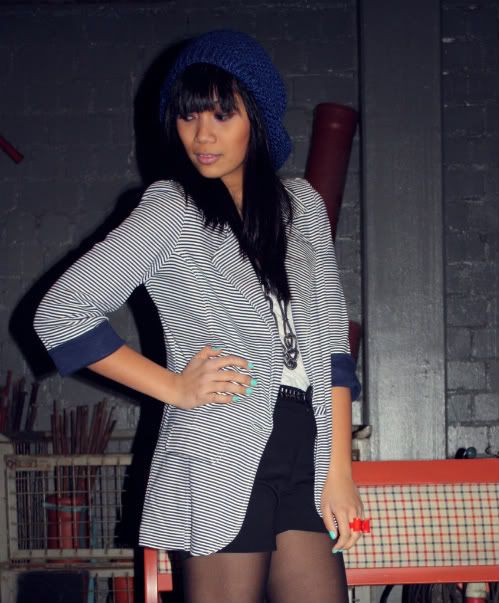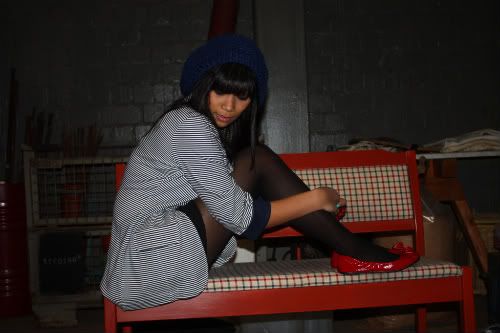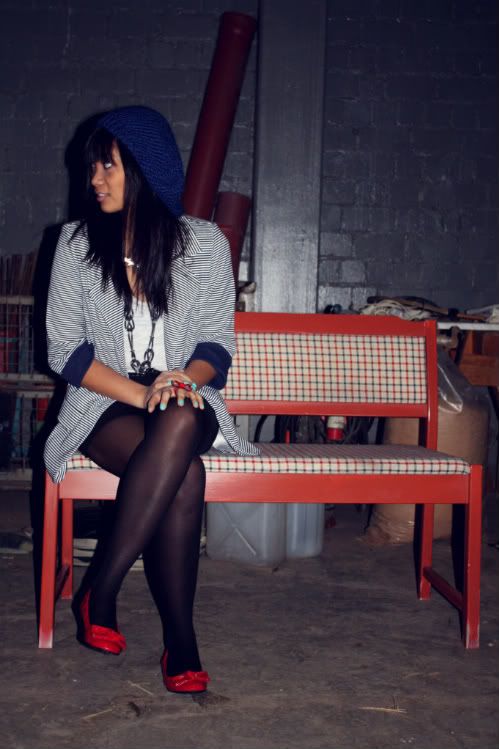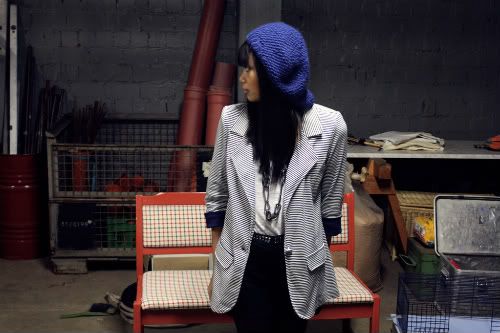 striped blazer, tights and red ballerinas: Primark * top and beanie: H&M * studded shorts: Zara * necklace: Stradivarius *
my penchant for blazers is actually getting out of hand. but they are cheap blazers, so no worries.
this outfit is kinda ironic in many ways, don´t you think? i have always loved the nautical look in spring or even summer but have never imagined wearing it with a beanie or opaque tights.
if only my sailor hat arrived today, i would have worn that instead.
anyway, miguel has fever. *sad* he just fell asleep after crying for what seemed like 10 hours straight so i can now luckily pee and blog again. haha
now i´ll be cooking some warm potato carrot soup for him and pray to all baby gods that he´ll feel better when he wakes up.
xoxo