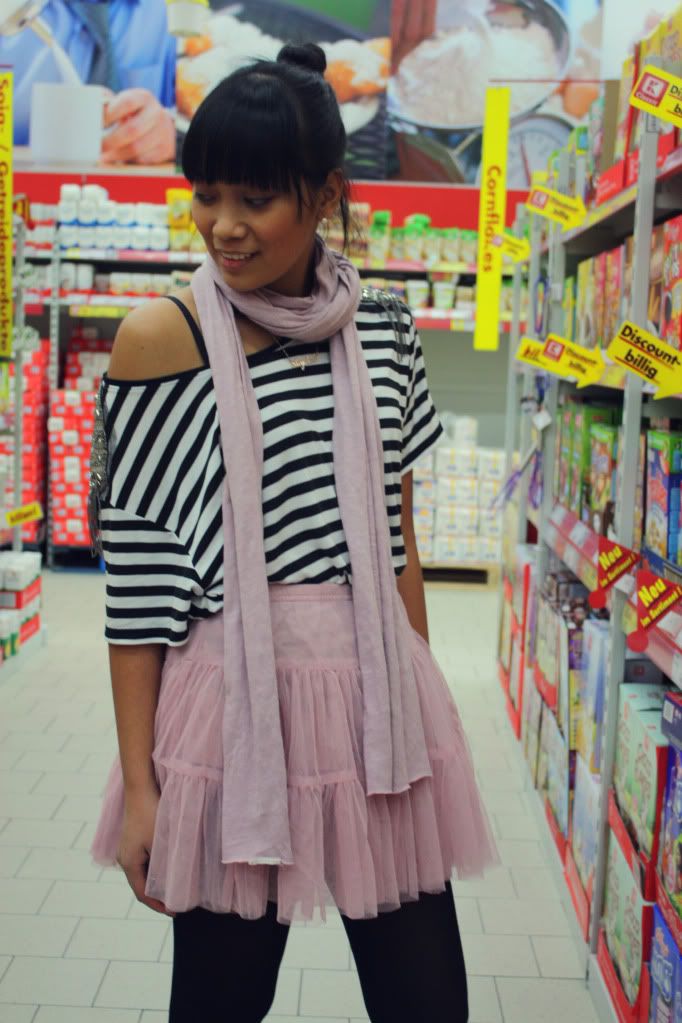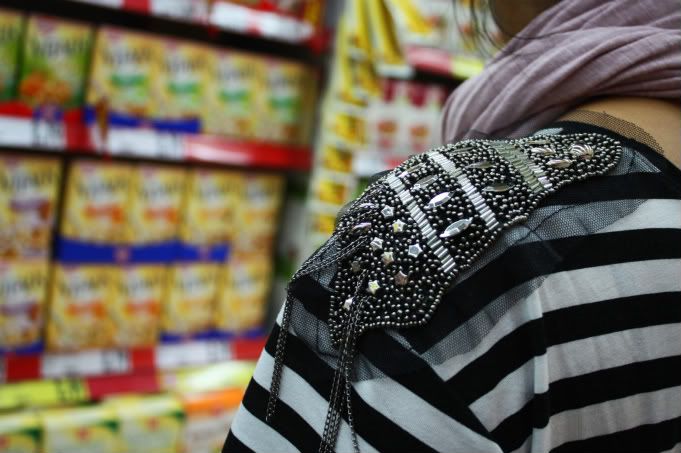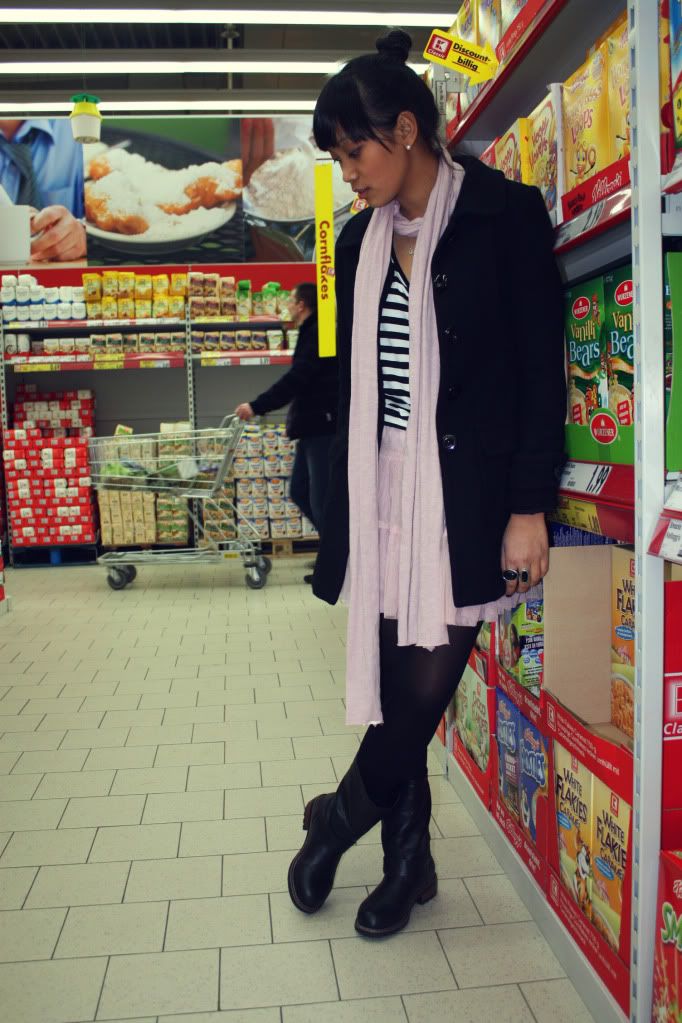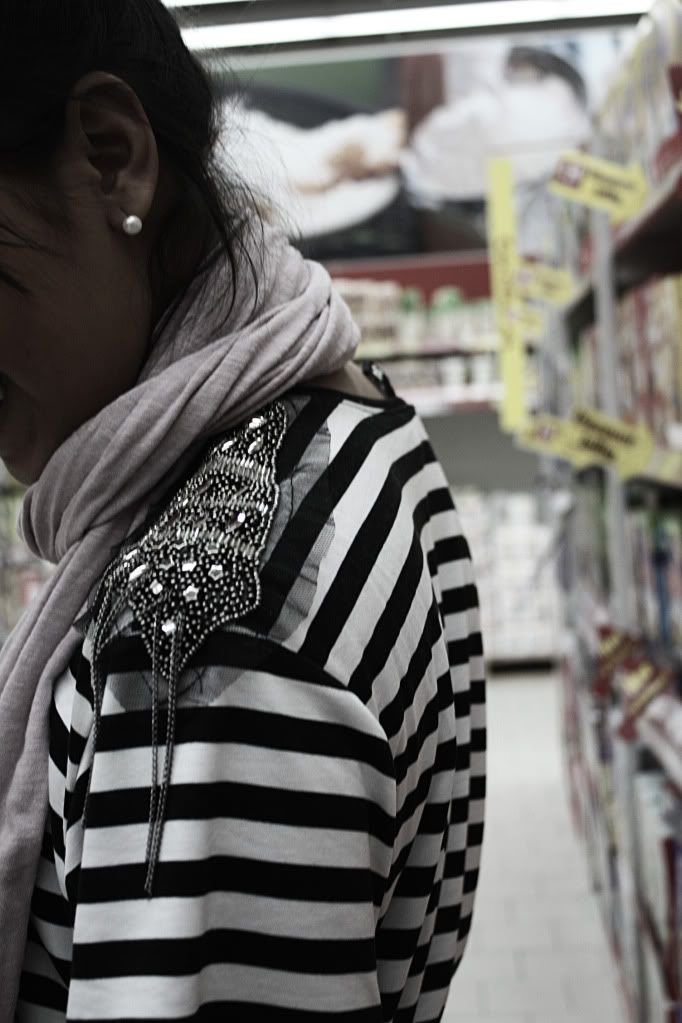 embellished off shoulder top and coat: H&M Divided * tutu: H&M Kids * scarf: Pimkie * boots: Deichmann * necklace: mynamenecklace.com
supermarket photos, oh how i love thee.
haha
the snow is nice and dreamy (blah blah) but it is just soo hard to make outdoor pictures.
so this´ll have to do for now.
since i can´t fly somewhere in my two week vacation starting now, i have decided to polish on my baking instead!
i have loaded up on some ingredients now i just have to order that friggin mixer then i am good to go!
why do kitchen equipments cost a leg?
i don´t know about you but i rather spend the moolah on shoes.
oh wells.