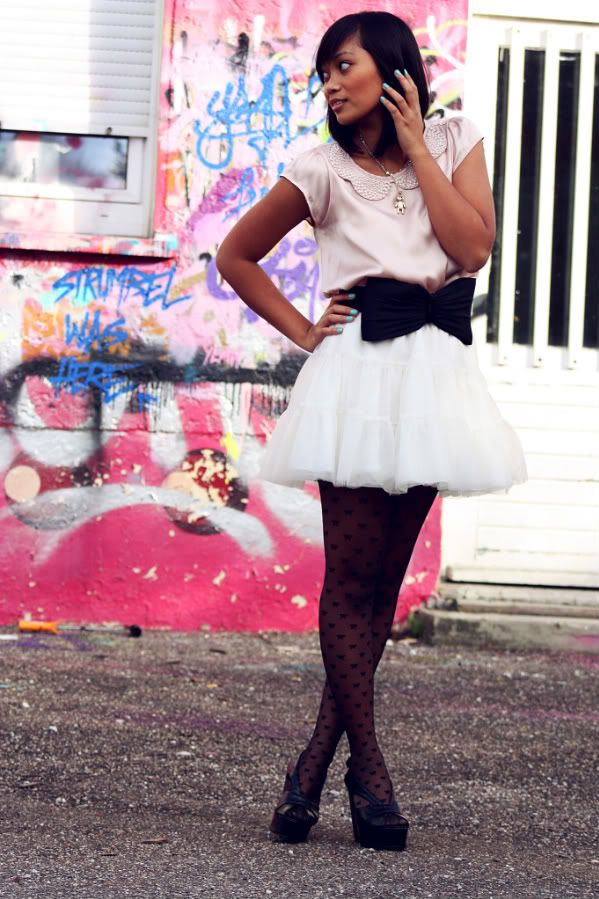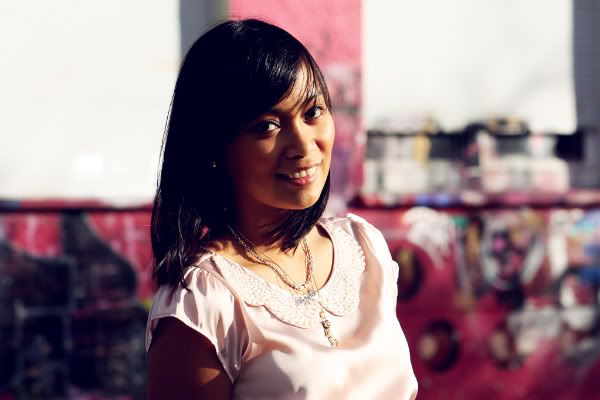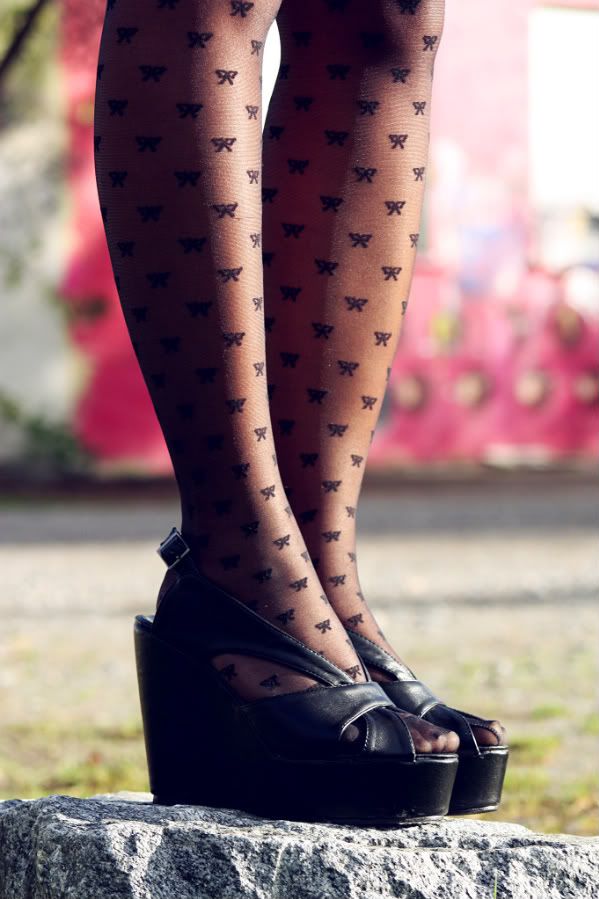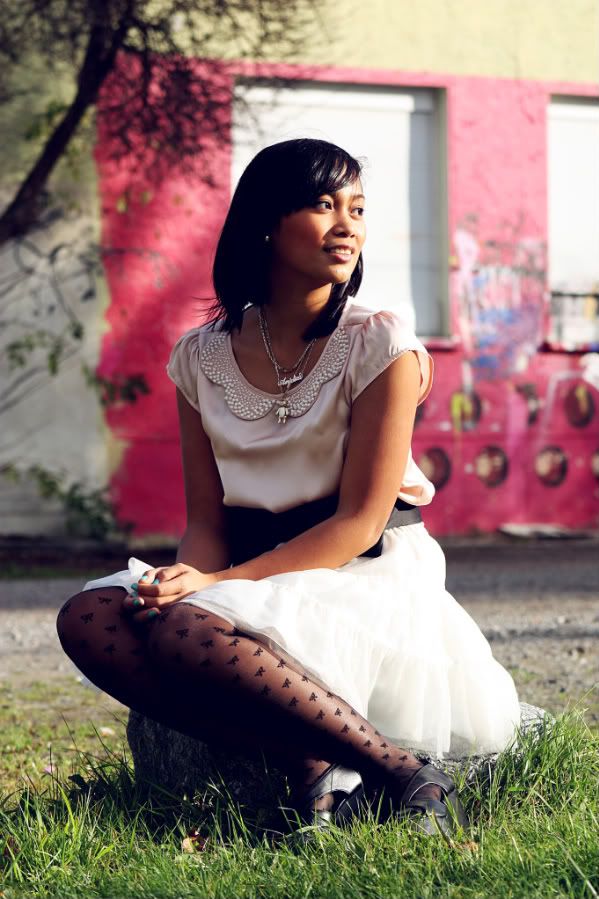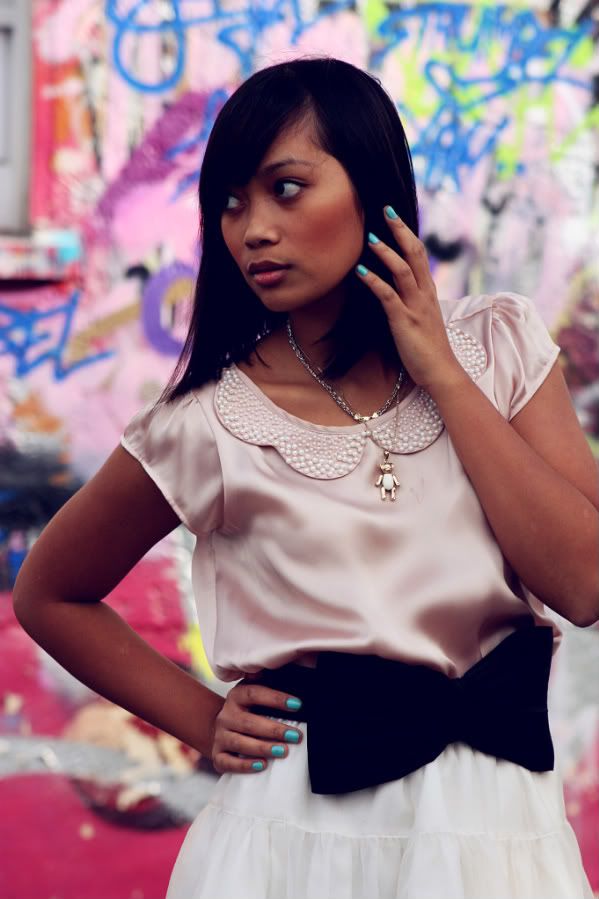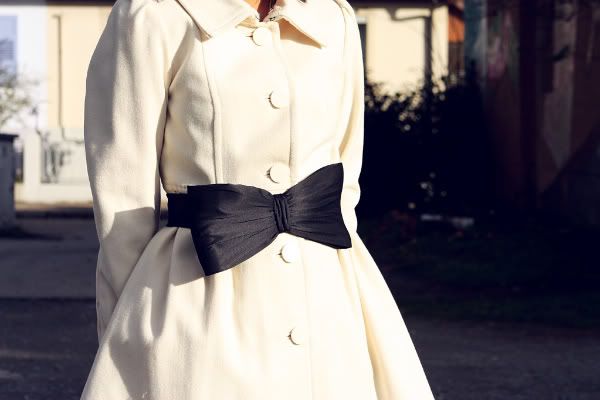 peter pan collar blouse, bow tights & teddy bear necklace: Primark * bow belt, cream coat & tutu: H&M * wedges: Memory Lane Shop
the weather has been really great the past few days!
so taking pictures was definitely easier too.
i have gotten a few emails about these necklaces i always wear on my outfit posts.
so here goes:
the name necklace has been a gift from
MyNameNecklace
. yes, my name is Anjelica (with a J!).
the two tone necklace is a present from my ex-husband´s granddad from iran. things may not have turned out well with me and his grandson but i still treasure this necklace he handpicked himself. too bad i never met him in person.
so that´s it! i never remove these two necklaces.
anyway, i am obsessed with anything that does have a peter pan collar lately!
the girlier, the daintier, the better. I ADORE!
happy weekend guys!
i am off to the playground with my boys!